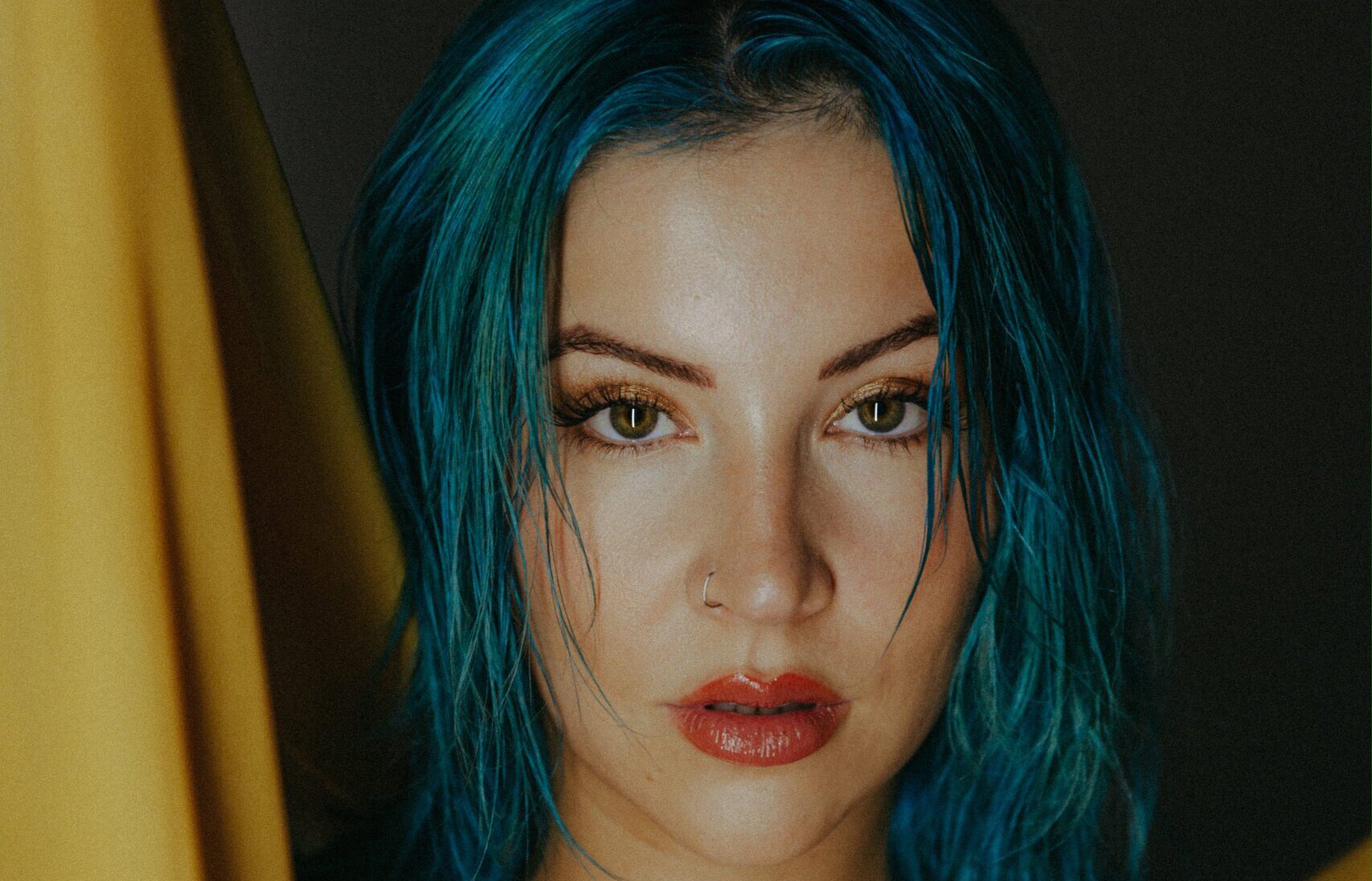 Pop Punk artist and musician Charlotte Sands had an incredible 2022, from getting 30 million plays on her viral hit "Dress" to opening up for Yungblud and My Chemical Romance and even holding court at Boston Calling last Spring. The Nashville-based artist is back with a new single, "Alright," on Friday, January 27 is an ethereal but anthemic pop track, chronicles a profound turning point in her story.
Take a listen here. "Alright," an ethereal but anthemic pop track, chronicles a profound turning point in her story.
The electric-blue-haired artist is seemingly a life raft for Gen Z-ers and beyond, who are plagued by these same feelings of angst, anxiety, and alienation. Through tireless hard work, self-reflection, and a juicy shero's journey that includes stealing her mother's car; missing a crucial flight; and taking a chance on social media, she's channeled those haunting feelings of isolation into empowering art.
In addition to promoting her forthcoming EP and Single, Charlotte will be going on an overseas tour with PVRIS and Maggie Lindemann in the UK, Belgium, Amsterdam, Italy and more. While on tour, she will be conducting interview.
About Charlotte Sands
In November of 2020, however, Charlotte's music career was at a standstill, and her manager suggested she start posting on TikTok. At the time, Charlotte didn't know if the platform would foster the authentic connections she was seeking with her music. To appease her manager, Charlotte posted a version of her song "Dress," and then went to enjoy Thanksgiving dinner with her family. Within a few hours, the song racked up 12,000 comments and became a viral sensation. MTV called 2022 a "banner year" for Charlotte, and they were spot on. She played 103 shows, including national and international summer tours opening for big-name artists like YUNGBLUD, My Chemical Romance, in front of 32,000 people, and The Maine; a fall headlining tour across North America with many sold-out shows; and festival performances at Bonnaroo, Forecastle, Austin City Limits, South by Southwest, Riot Fest, So What!, Boston Calling, and Riot Fest. Now, 2023 is almost booked up with a fleet of international dates.