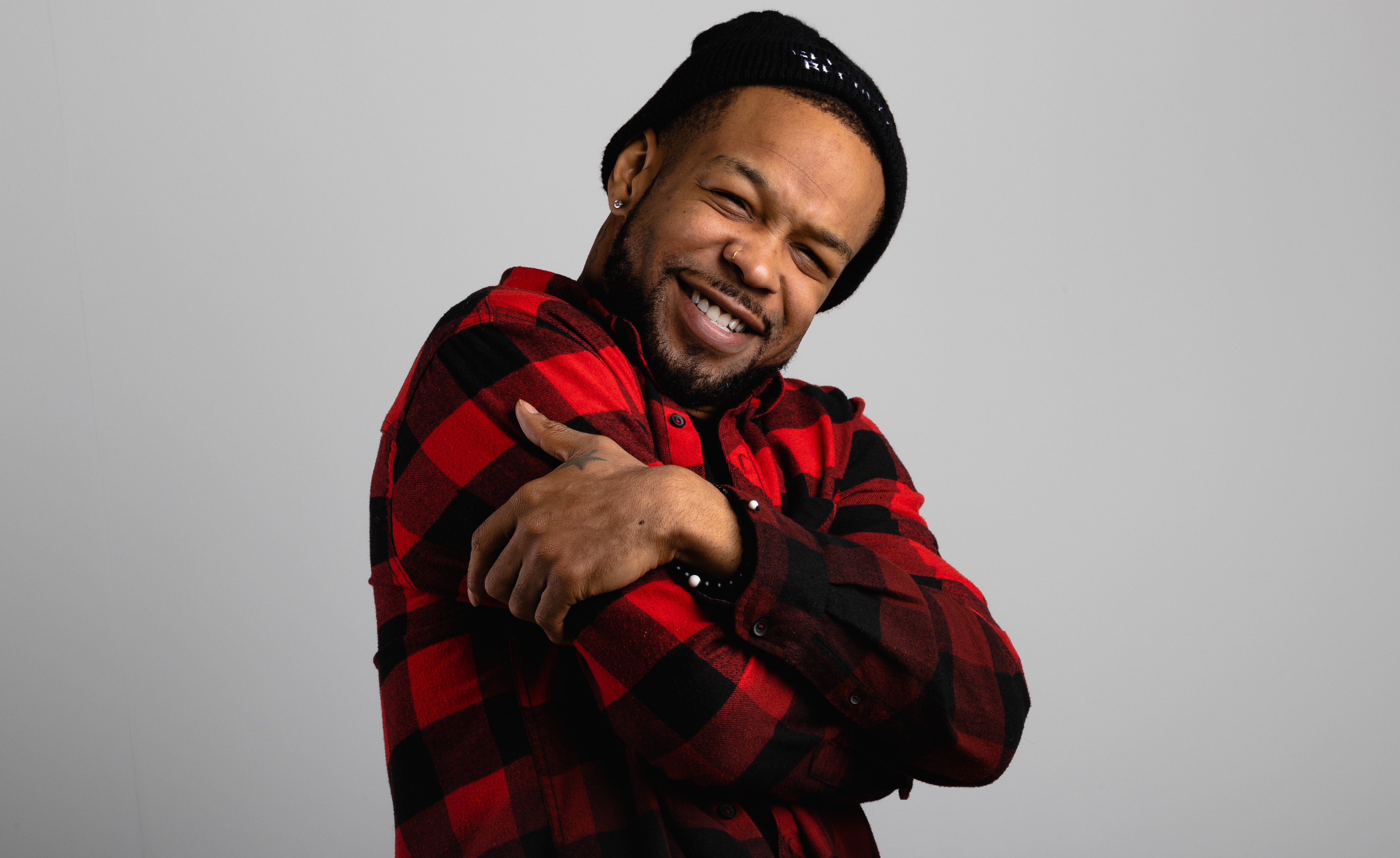 The fresh, new single 'Hoping & Praying,' from prolific musician Gene Yus is a grittily tenacious HipHop hit sure to move any listener with its raw authenticity – it oozes the passion & unwavering dedication Gene Yus pours magically into each of his growingly remarkable releases. Collaborating with similarly talented writer Trenton Colbert, Gene produced & geniously engineered this phenomenal track which was surprisingly sat on for 2 years; after continuous tweaking and minor altering, Gene uncovered the songs perfect final mix & exposed a grateful world to a previously archived masterpiece.
As idyllically encapsulated by Gene himself, 'Hoping & Praying,' is a song about, 'putting one foot in front of the other and stepping on any competition that gets in the way – this is a pre-game song… the song you play when you're about to go into battle.' The single's accompanying video artistically explores the cascading landscapes of New Zealand where Gene recently moved to. Given its versatility, crucially important message and relevance across a broad spectrum of life's avenues, 'Hoping & Praying,' is an incredibly prevalent song in the HipHop scene which certainly isn't one to miss.
'Hoping & Praying' is a powerful and emotive hip-hop anthem that showcases the artist's raw authenticity and passion. The song's message of determination and perseverance is perfectly encapsulated in its lyrics, and the accompanying music video, shot in the beautiful landscapes of New Zealand, adds an additional layer of depth to the track. Yus' ability to capture vivid emotions and imagery in musical form, along with his harmonious lyricism, makes this track a standout in the hip-hop scene. The song's relevance and importance across a broad spectrum of life's avenues make it an incredibly prevalent and relatable one, A must-listen for fans of emotive and thought-provoking music."
Hailing from the thriving hub of Grand Rapids, Michigan, Gene Yus embarked on his musical journey at an impossibly young age – a 4 year old RnB singer who blossomed into the distinctly well rounded performer he is today. His discography is eclectic in its fusion of elements from different sub genres of HipHop and RnB which is a direct result of his rich musical palette. 'I like to listen to literally every genre of music so I like to sprinkle bits and pieces of everything in my music through different elements – it's RnB vocals, with great lyricism, and music that puts you in a mood or keeps you moving.' Gene has an unimaginable array of accolades; opening up for artist like Snoop Dogg and Justin Bieber, travelling the US singing and performing across city festivals, appearing on "America's Got Talent" at just 15 and being described by Piers Morgan, as, "a very cool act and I like what I'm seeing." With such a poignant talent and ability to capture so many vivid emotions and imagery in musical form & beautifully harmonic lyricism, Gene Yus is a 'genius' artist who is guaranteed success in this challenging industry.
Support Gene Yus on Social Media
Instagram: https://www.instagram.com/IamGeneYus/
Facebook: https://www.facebook.com/IamGeneYus/
Twitter: https://twitter.com/IamGeneYus