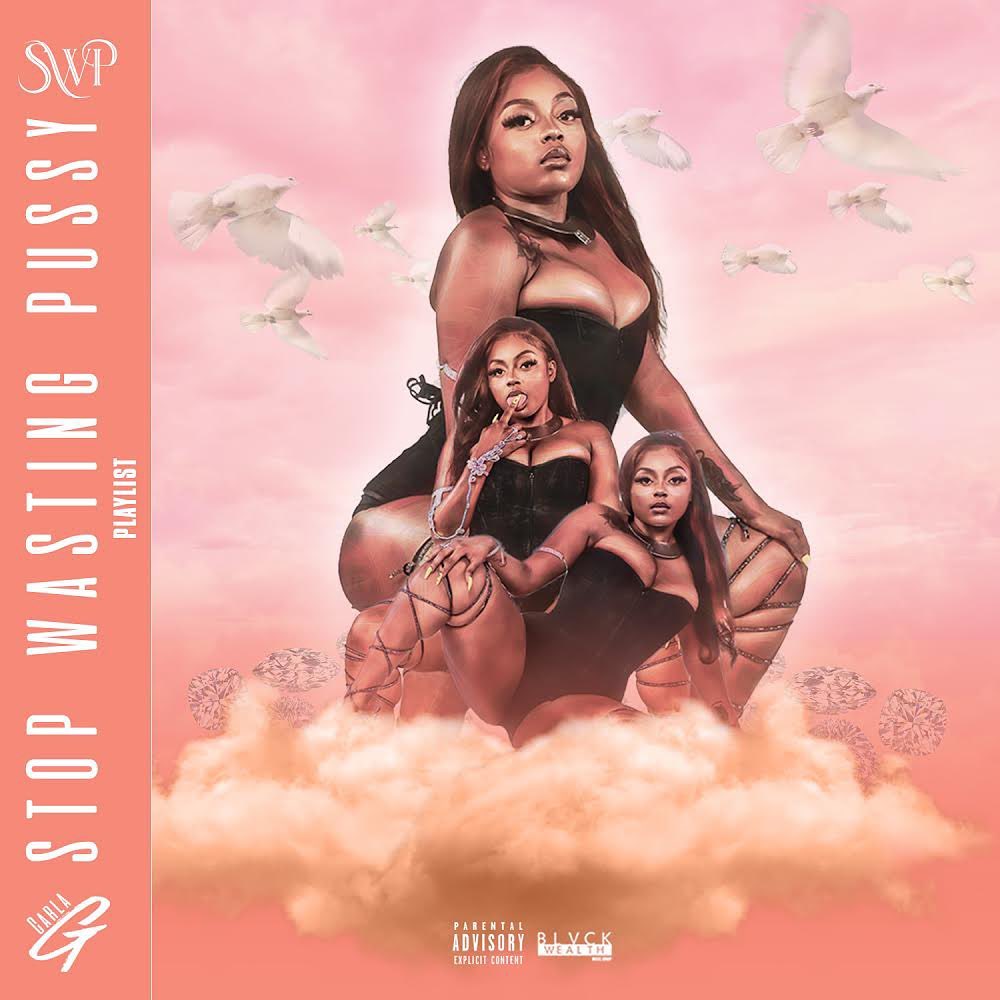 Every city has their list of rising stars, and Carla G. is on that list representing Chicago. Carla G. has been one of the most critically-acclaimed names in Chicago with two of her singles "Oou" and "Yo Nigga" blazing the airwaves on Power 92.3. Carla G. is as authentic as they come. With overwhelming support from her city, Carla G. has geared up to release her debut project Stop Wasting Pussy.
"Stop Wasting Pussy" (SWP) was created to empower women. I feel like often women live in a space where it is hard to be ourselves unapologetically" Carla G. explains, "SWP in all means as women we cannot accept less, or settle for less. We have to know our worth and capitalize off it." Carla G. believes once you reach a certain level of self love, it's all about protecting your peace.
Named Top 21 Chicago artist to watch in 2021 by Rolling Out Magazine, the Black Wealth Rapstress has her foot on necks and doesn't plan on letting up anytime soon.
Stop Wasting Pussy features her next single "Waffle House" with the music video release to follow. Carla G. has officially entered the ring, and her time is now.
Stream 'Stop Wasting Pussy' below.
Watch Video For "Waffle House"
Connect with Carla G. on social media for updates on new music, videos, and more; @crazyyassgirl