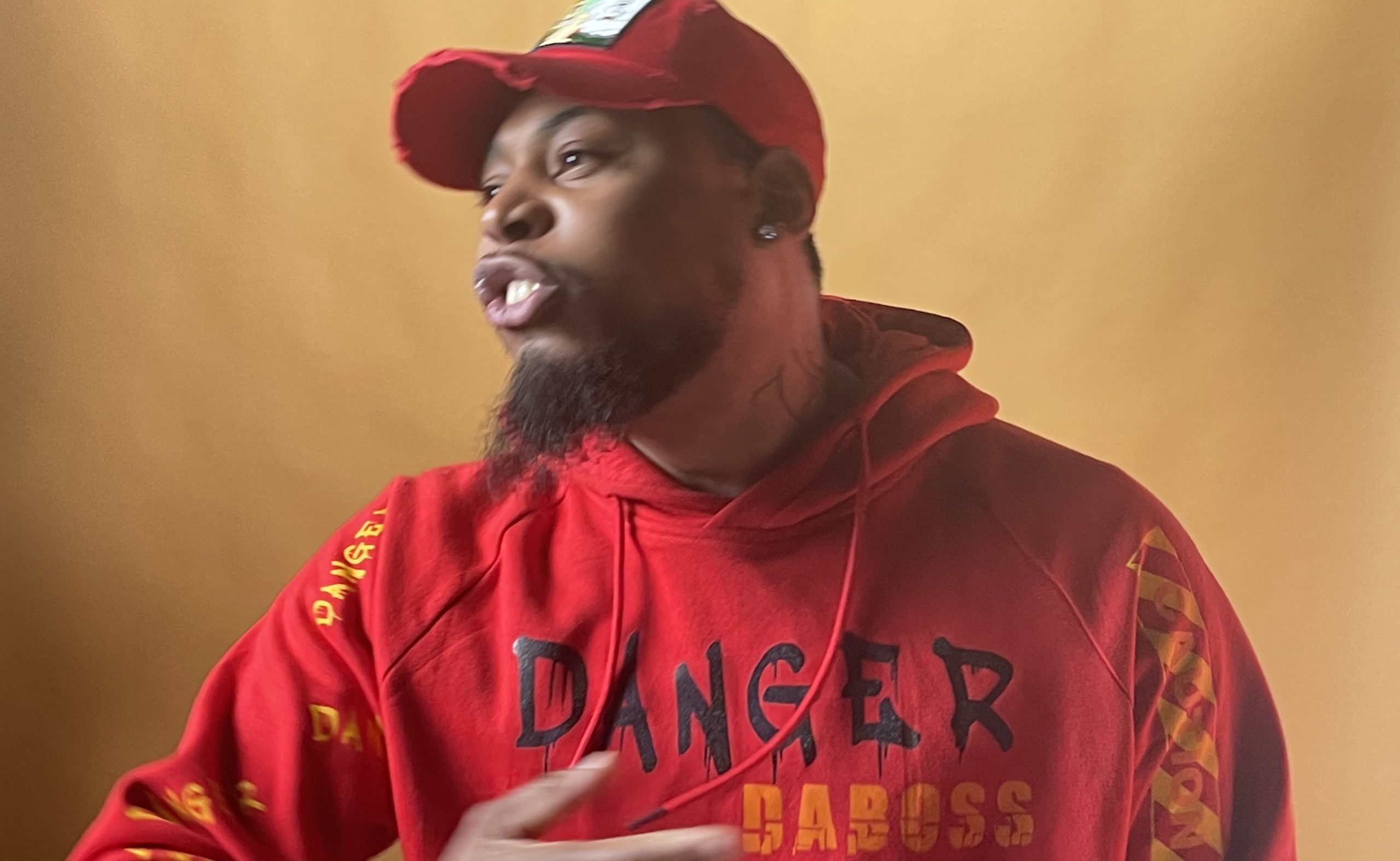 Danger DaBoss is the first oldest of seven siblings . Danger DaBoss was born and raised on the east side of Buffalo,NY. In the course of his high school freshman year Danger DaBoss started to pursue music, He would bang on tables, walls or whatever is in front of him to create rhythmic beats to flow to. Music has truly kept him focused and out of the street into this day. Once released from being incarcerated for 10 year's Danger DaBoss decided to pick up where he left off pursuing a career in music especially coming from a talented family.
Danger DaBoss began collaborating with other local artis such Lyrical Rap artist Ghaf Music, RnBSoul Singer Lindsey Barlett as well clothing designer Gully Dee of Be Great Clothing.He has performed in shows as well traveled to Queens, N.Y. for 2020 Swag International Magazine for Def Jam and Baltimore, MD for the Ynot Lot Show.
Also, performed in his local hometown 716 with SUV Podcast cyphers which results him winning Season One Cyper landing him a feature with Independent Artist Magazine as well as Dead Love 2918 Show. He released his first song "Hope" December 21, 2020 which has opened many doors such as placement in Swag international Magazine as well as lead roles in countless music videos with other local artists. The artist did not only Pursue his career in music but also started a clothing line called " LOL" which means Loyalty Over Love.
This name came about for his apparel through some life experiences he dealt with. His high energy and compassion for his music shows in his performance. His newly released single " Life Ain't Fair" which dropped June 14 , 2022 made waves on Youtube creating a different buzz for his career. That has gotten him looked up instead of down. This Buffalo Native is no Slouch when it comes to his craft. He's always after the next big thing to not only take himself to the next level but also to level up his Peers.
You can find Danger DaBoss on all social media platforms:
https://linktr.ee/Dangerdaboss
https://www.facebook.com/danger.daboss
https://www.instagram.com/p/CezW_eQJhHL/?igshid=NWRhNmQxMjQ=
https://youtu.be/LPyZGl-oe4I