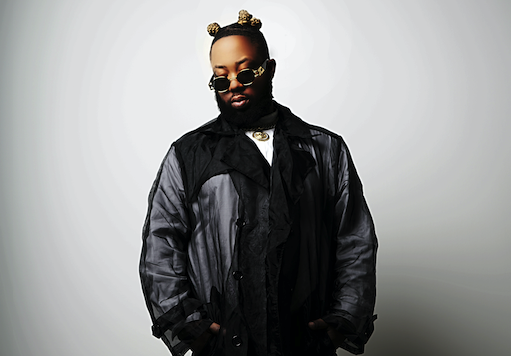 Brooklyn bred Los Angeles based R&B artist Punk Adams just released his new single and visuals for "Boo." Exploring a new love and taking a bold approach with someone he's interested in, Punk is forward with his feelings, singing "I done had a few but there ain't none like you."
Punk confides, "I wrote 'Boo' to showcase more confidence in self. I wasn't always confident in my size and appearance, so it made it difficult to talk to people out of fear of rejection. This time I wanted to put myself out there in a more flirtatious way, seeing someone I like and taking a chance."
During his writing camp, Punk Adams worked with producer "Titus E Johnson" to create a fun and flirtatious song inspired by the 90s hip hop & RnB songs he grew up on, such as the innovative sounds of Pharrell and Missy Elliot. With its playful melodies, catchy lyrics, and vibrant sound, "Boo" comes just in time for cuffing season.
Punk Adams has received acclaim from the likes of Billboard, Afropunk, Earmilk, BBC Radio 1, Slay and added to Spotify's "Fresh Finds" playlist.
Meet recording artist and songwriter Punk Adams from Brooklyn, NY. Advised from a young age to use music as an emotional release, Punk started to construct his sound – Pop & R&B Alternative. With electrifying melodies, a soft soulful tone, a bold attitude and style, Punk Adams the creative was born.
Since then, Punk has moved to Los Angeles, landing songwriting placements with major artists as well as being featured on Billboard, Afropunk, as well as Spotify's "Fresh Finds" Playlist. Punk lives by the quote, "JUST BE YOU, UNAPOLOGETICALLY." He's here to take the world by storm through new creative eyes.
Connect with Punk Adams on social media for updates on new music, videos, and more;
https://www.instagram.com/punkadams/?hl=en
https://twitter.com/punkadams
https://www.tiktok.com/@punkadamsofficial
https://www.facebook.com/PUNKADAMSOFFICIAL