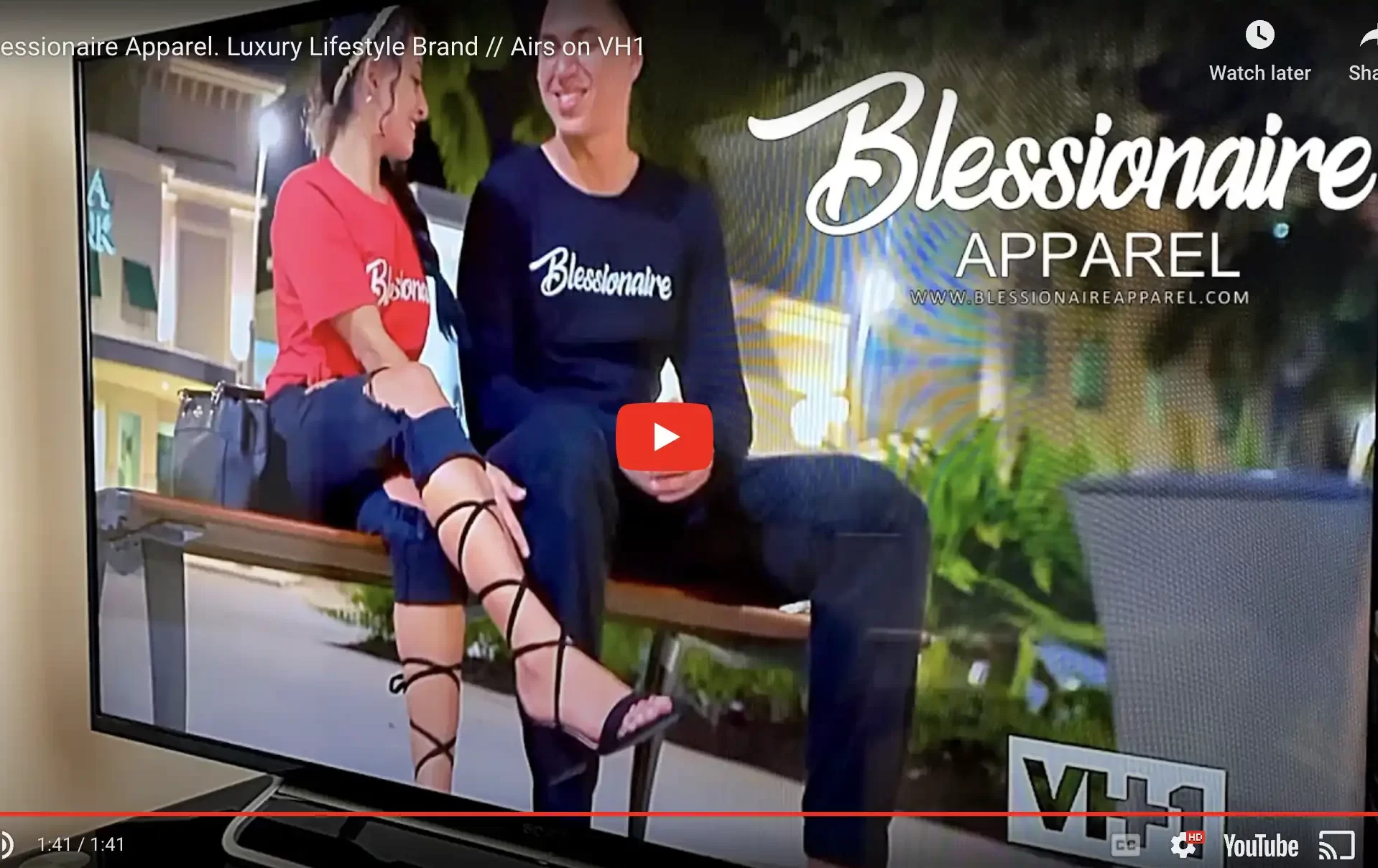 In the world of fashion and entertainment, few things capture the essence of luxury, style, and excitement quite like a well-executed commercial. And that's exactly what Blessionaire Apparel has achieved with its latest masterpiece: the "Date Night" commercial, which recently made its debut on VH1. Shot in the picturesque setting of Naples, Florida, this captivating video stars afro beats recording artist Juni Trejo, known as Junithemamboking on Instagram, and the stunning model Jordan Renee, who goes by @cdlestialvisual on the platform.
Blessionaire Apparel: Elevating Style and Luxury
Blessionaire Apparel has been making significant waves in the world of fashion, fitness, and lifestyle. Known for its exquisite designs and premium quality, Blessionaire Apparel is a brand synonymous with luxury and sophistication. It has quickly gained recognition among A-list celebrities, who proudly wear its creations, further cementing its reputation as a top-tier brand. The "Date Night" commercial takes this essence of opulence to the next level.
Setting the Stage in Naples, Florida
Naples, Florida, renowned for its pristine beaches, lush landscapes, and vibrant culture, serves as the backdrop for Blessionaire Apparel's "Date Night" commercial. This stunning location offers the perfect canvas for the brand to showcase its luxury lifestyle and fashion pieces.
The Stars of the Show
Juni Trejo, also known as Junithemamboking, has gained a substantial following as an afro beats recording artist. His magnetic presence and unique style make him the ideal choice to represent Blessionaire Apparel's dynamic and vibrant image. Jordan Renee, a popular model with a strong presence on Instagram, adds an element of elegance and sophistication to the commercial, highlighting the brand's versatility.
"Date Night": A Story of Romance and Luxury
The "Date Night" commercial is a visual masterpiece that combines elements of romance, luxury, and high-end fashion. It tells the story of a couple embarking on a memorable night out, dressed in Blessionaire Apparel from head to toe. The commercial captures the excitement and elegance of their evening, creating a narrative that appeals to those seeking both style and adventure.
The couple is seen arriving in a luxurious Audi vehicle, adding to the overall allure of the evening. The choice of the Audi as the transportation of choice further emphasizes the sophistication and opulence associated with Blessionaire Apparel.
Throughout the commercial, the couple is seen dancing, laughing, and savoring the moments of their date night. The chemistry between Juni Trejo and Jordan Renee is palpable, making their on-screen connection a captivating element of the commercial.
The "Date Night" commercial is not just an advertisement; it's a cinematic experience that invites viewers to step into the world of Blessionaire Apparel, where style meets luxury, and every moment is a memorable one.
A New Milestone for Blessionaire Apparel
The release of the "Date Night" commercial on VH1 marks a significant milestone for Blessionaire Apparel. It demonstrates the brand's commitment to pushing boundaries and creating experiences that resonate with its audience. By featuring the talents of Juni Trejo and Jordan Renee, Blessionaire Apparel solidifies its position in the fashion and entertainment industry.
With its blend of captivating storytelling, stunning visuals, and a touch of romance, the "Date Night" commercial is poised to leave a lasting impression on viewers. It showcases not only the brand's high-end fashion but also its commitment to providing a lifestyle that exudes luxury and style.
As Blessionaire Apparel continues to rise in prominence and allure, the "Date Night" commercial is a testament to the brand's dedication to creating an unforgettable experience for its customers and fans. It's a must-see for anyone looking to be inspired by fashion, romance, and the finer things in life.