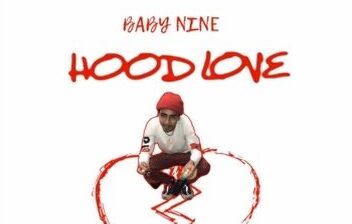 Babynine537 is ready to carry his city on his back. Rapper , song writer and producer Babynine537 is a triple threat that is about to be the biggest thing in todays music. With singles like Rover and plug talk ft buzzing artist Bobbynicee he already has a solid catalog as an artist who hasn't cracked the surface, His future is looking very bright.
After giving us an inside look on his upcoming project HOODLOVE (a 6 song Ep based on true events of heart break) we can't wait to see what he has in store for 2023. These are some heavy hitters to look out for on his upcoming project D & D , Acting different and mad (freestyle). Fans are patiently waiting for Babynine537 to drop and make a come back this year.
In the mean time don't forget to keep streaming his music it is vital to the mission. Babynine537 will also be hosting a TikTok challenge , with a prize for the winner on his official instagram @babynine537 and You Don't want to miss out.
Stay ready for more on the way