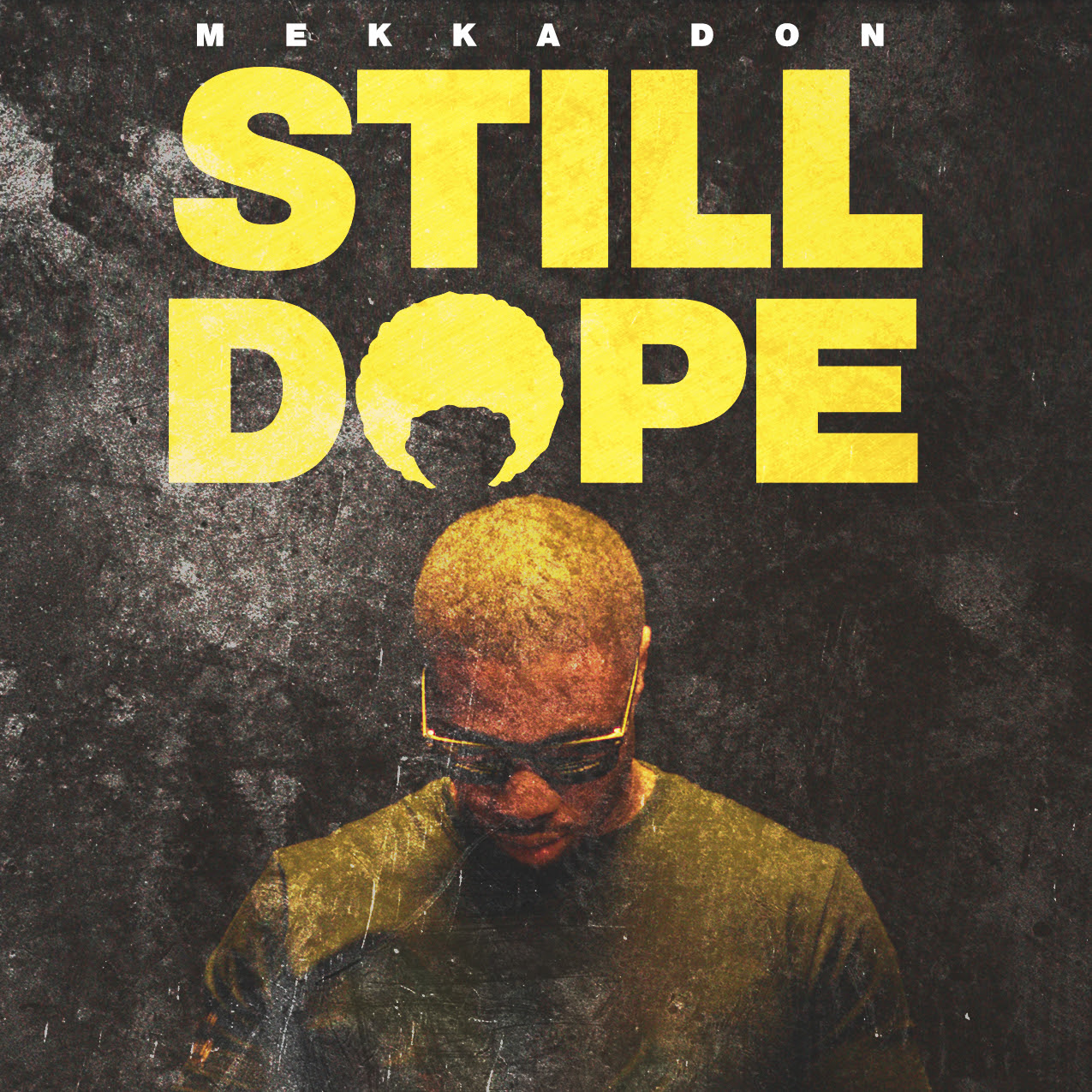 Mekka Don makes his highly anticipated return to music today with "Still Dope," an anthem of unity and upliftment highlighting the brilliance of Black lives. Listen/ share "Still Dope"
Produced by Tha Audio Unit, Mekka Don captures a message of unapologetic self-love and a call-to-action of perseverance amid oppression and discrimination; racist systemic forces made to deter Black people from the light, love, and happiness that everyone has a human right to enjoy. Serving a music comeback filled with purpose and passion, Mekka Don cites the murder of George Floyd and other incidents as the watershed moments that sparked the creation of this exceptional anthem of Black excellence and exuberance.
On the inspiration behind penning "Still Dope," Mekka Don says, "Having to sit down for the last couple years because of a serious foot surgery, and then Covid, made me reflect on all that's going on and what I thought my purpose should be in it – particularly in music. I realized that if I was going to make a comeback, so to speak, I needed to do so with purpose and speak to the people, and particularly, to Black people. I don't think I have seen as many people I know cry as I have in the past year – pure pain, rage, hopelessness, and fear."
"I wrote "Still Dope" because I wanted everyone to remember that no matter what happens to us, we are Still Dope, still standing – and there's nothing that can stop that from being true. I wanted to uplift and create an anthem that could stand the test of time."
"Sill Dope" marks Mekka Don's first music release since his 2018's Nip and Tuck," which received undeniable success with 500,000 views across social media channels via the #NipAndTuckChallenge, over +100,000 adds across editorial playlists, and praise from CBS Atlanta, Source Magazine, Right This Minute, ThisIs50 and more.