Watch Anderson Paak LA Leakers Freestyle Anderson .Paak...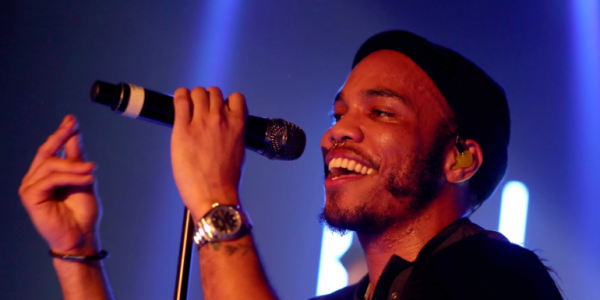 Watch Anderson Paak LA Leakers Freestyle
Anderson .Paak is set to release his new album Oxnard on Nov 16th featuring A-list artists such as Dr. Dre, Kendrick Lamar, J. Cole and more.
While on his promo run, he decided to pay a visit to the L.A. Leakers show on Power 106 to drop a freestyle. Anderson Paak. Get Money Freestyle
The West Coast talent dropped bars about dreams and sexual desires over Biggie and Junior M.A.F.I.A.'s iconic 1995 cut 'Get Money'. Watch the smooth session below.
A couple of days ago, .Paak hosted his radio show on Beats 1 along with special guests Pete Rock and DJ Premier where they decided to call Dr. Dre.
Anderson .Paak Freestyle w/ The L.A. Leakers – Freestyle #064
Ryan Kyle
Rayne Klye is an editor for 24Hip-Hop. He keeps you in the loop nightly by updating the site with your favorite songs, videos, mixtapes, and news stories, all while maintaining our social media game to be on point. His appreciation for art, and love for sports & fashion makes this Chicago writer very knowledgeable within the entire urban culture ...