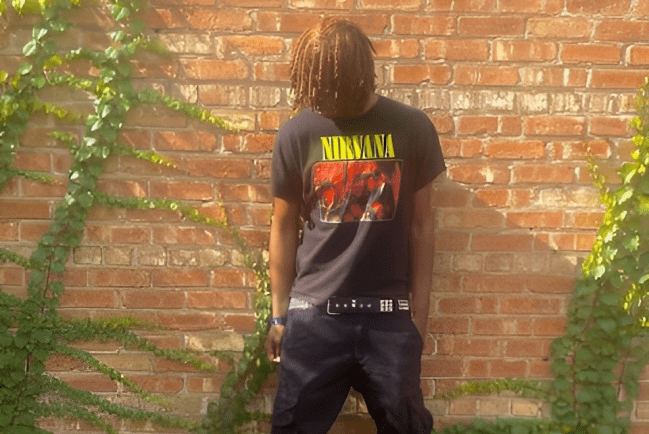 Chicago native Xavier Leverette, better known as and authentic style. Leverette was drawn to music by the ability to create something beautiful from within himself and to make the world feel better through his art.
Inspired by a diverse range of artists including Kurt Cobain, Chief Keef, Rihanna, Playboi Carti, Lil Uzi Vert, Michael Jackson, Twista, Kanye West, and Mötley Crüe, Leverette appreciates their authenticity and the boldness they brought to their music.
Leverette's creative process is deeply personal and often inspired by his dreams and everyday life. He creates scenarios from real-life situations and takes mind trips with the help of LSD to fully immerse himself in the state of mind necessary to express his songs.
An average day for Leverette involves a lot of music, money, and shopping. When he's not working on his music or manifesting his dreams, he's watching interviews or music videos, or simply getting things done.
Leverette's music often carries hidden meanings, which he believes are right in front of the listener's face. He is confident that his music and connections will make him one of the greats in the industry.
Collaboration is a key part of Leverette's process. He enjoys working with his friends from around town, such as Macho Ren, Klandbabi, and Treez. He is open to working with all kinds of artists, both new and established, and is excited about the possibility of crossing paths with artists like Lil Uzi Vert and Kanye West.
Interacting with fans is important to Leverette. He often responds to DMs and even lets fans choose cover arts and certain songs on his tapes. He appreciates the support from his fans and knows they will always come through for him.
Leverette's favorite part of his music journey is the comfort he finds in being himself, taking risks, and learning from his losses. His least favorite part is dealing with writer's block, which he refers to as "mind block".
Despite dealing with performance anxiety and anxiety when releasing new music, Leverette reminds himself that he's in this for himself and his loved ones. His advice to anyone starting out in music is to be the realest version of themselves and to take themselves seriously.
In conclusion, $WAMPBOYXEX is a unique and authentic voice in the hip-hop industry. His dedication to his craft, his willingness to take risks, and his deep connection with his fans make him an artist to watch. With his bold style and innovative sound, Leverette is set to make a significant impact on the music scene.