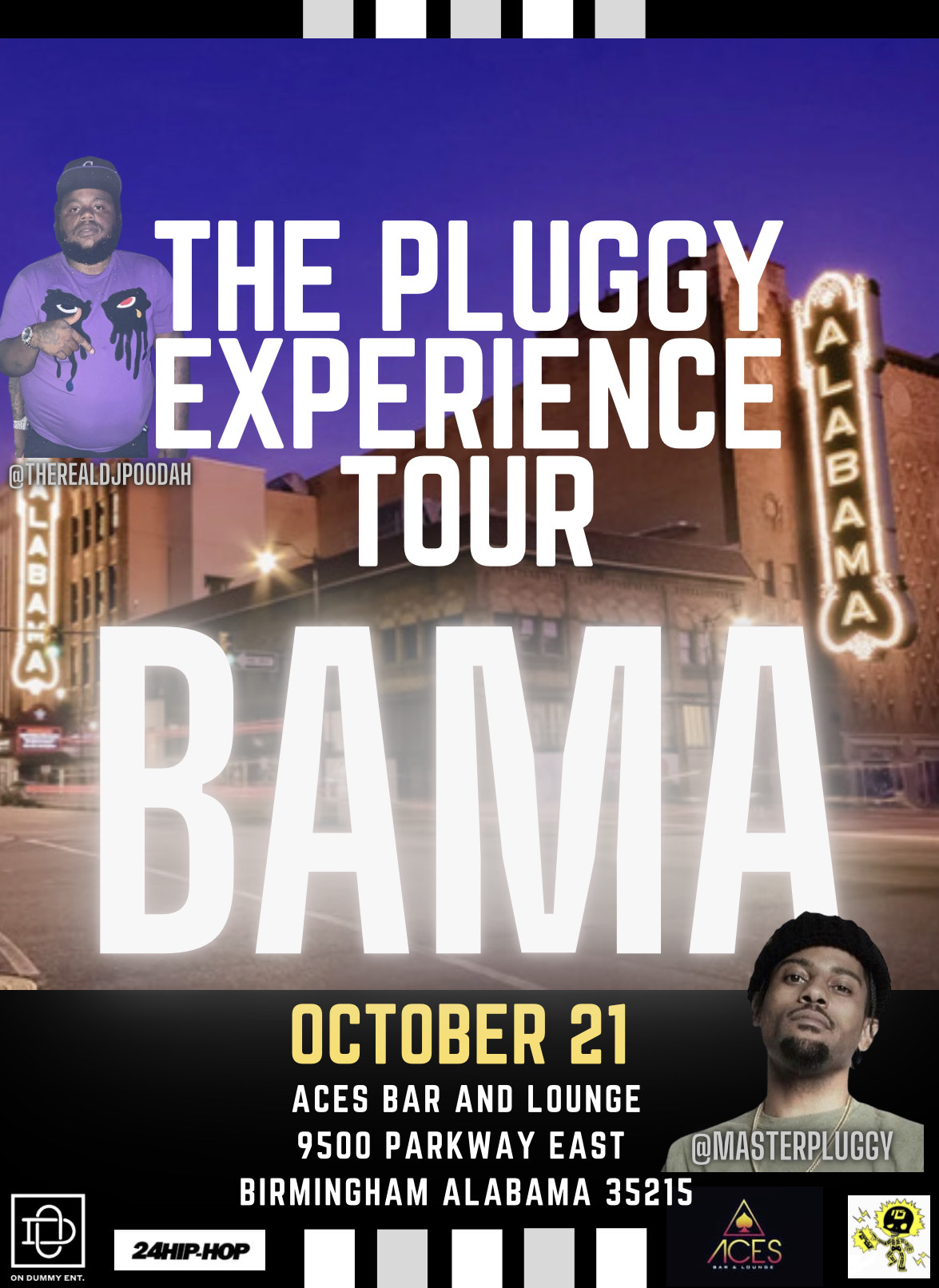 Pluggy Simmons ( @masterpluggy) is back on the road! This time he's bringing DJ's, Producers and Artists from all over to ten cities for his "Pluggy Experience Tour".
On Thursday, October 21st The Pluggy Experience Tour will make its Alabama debut at Aces Bar & Lounge in Birmingham, Al. Team Pluggy has teamed up with On Dummy Entertainment to make this event happen. Doors will open at 9.
This is an event you don't want to miss!