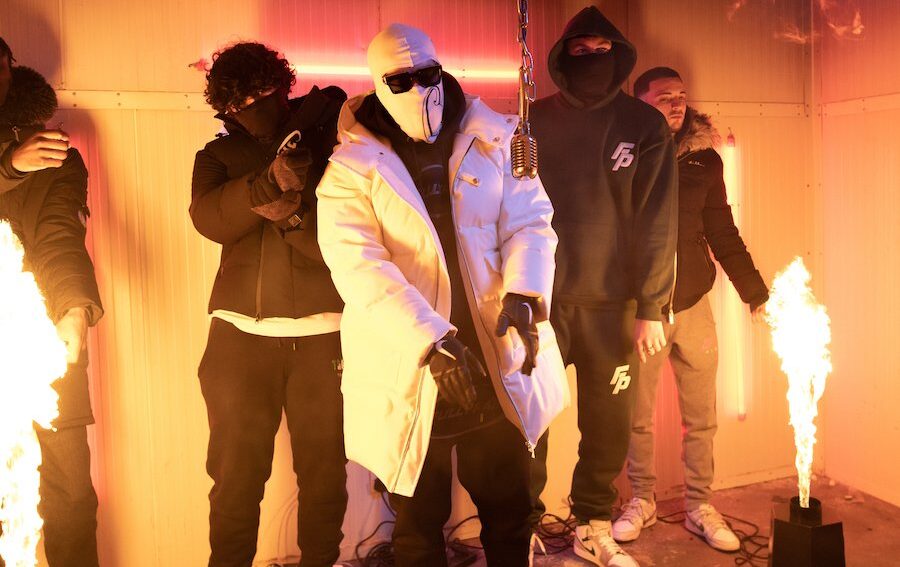 The highly anticipated third season of 'The Cold Room' will premiere on Mixtape Madness' YouTube channel at 7 pm GMT and will be hosted by founder, Tweeko. Performing the first episode for this season would be Iranian/British Hip-Hop artist 021kid. In his freestyle episode, 021kid ferociously attacks the beat and delivers gritty and hard-hitting bars as he gives a strong impression of why he is the "father of Persian Drill music". The flow of the Tweeko-produced beat is complemented by the artist's distinctive pen game on the 3-minute-long song.
As the first Iranian rapper to have tapped into the UK Drill scene with consistency 021kid says,
"I've always wanted to collaborate with big names, to build my demographic and widen my audience making my mother language within the Rap, Drill, and hip-hop  scene globally." He is continuously achieving this by collaborating with some of the most prominent names in the UK drill scene.
For the third installment of the freestyle series, founder Tweeko, project manager Frosty, and Fully Paid Clothing have collaborated to bring The Cold Room Season 3 to life, featuring new and previously unseen pieces from the Fully Paid Clothing catalogue. The sponsorship began in Season 2 and will return for the highly anticipated Cold Room Season 3. Keep an eye out for the new exclusive garments that each artist will be sporting in each episode.
Speaking about this season, the project manager, Frosty said, "The team is working really hard to deliver season 3, this year is going to be unlike any other season we have dropped. I am excited, watching this space season 3 will write history once again."
Tweeko's original idea in 2017, The Cold Room, launched independently in 2020 during the late pandemic, and in 2021 partnered with Mixtape Madness. It has gone on to quickly become a popular freestyle platform for some of the biggest Drill artists leaving its mark on the UK scene.