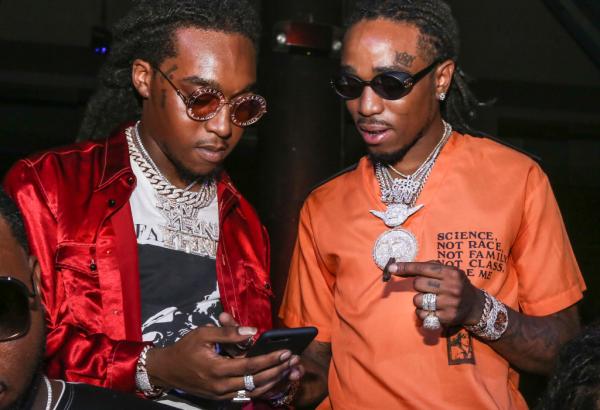 Stream Takeoff She Gon Wink Ft. Quavo
Stream Takeoff She Gon Wink Ft. Quavo, Takeoff has a hit on his hands. Takeoff did the opposite of his name when he landed with The Last Rocket on Friday (November 2). The youngest Migos member built the anticipation for the project with only one single,
entitled "Last Memory." His ability to create a whirlwind of hype off one record establishes how much influence that Migos has in the game right now.
Takeoff kept the features on The Last Rocket draped in secrecy, and Quavo is one of only two artists credited with an appearance. The fellow Migos rapper joins Takeoff on "She Gon Wink," which is an absolute banger.
Quavo handles chorus duties, performing a catchy auto-tune dripping hook in between Takeoff's energetic verses. Produced by DJ Durel, "She Gon Wink" features gorgeous synths that help create the next big radio single.