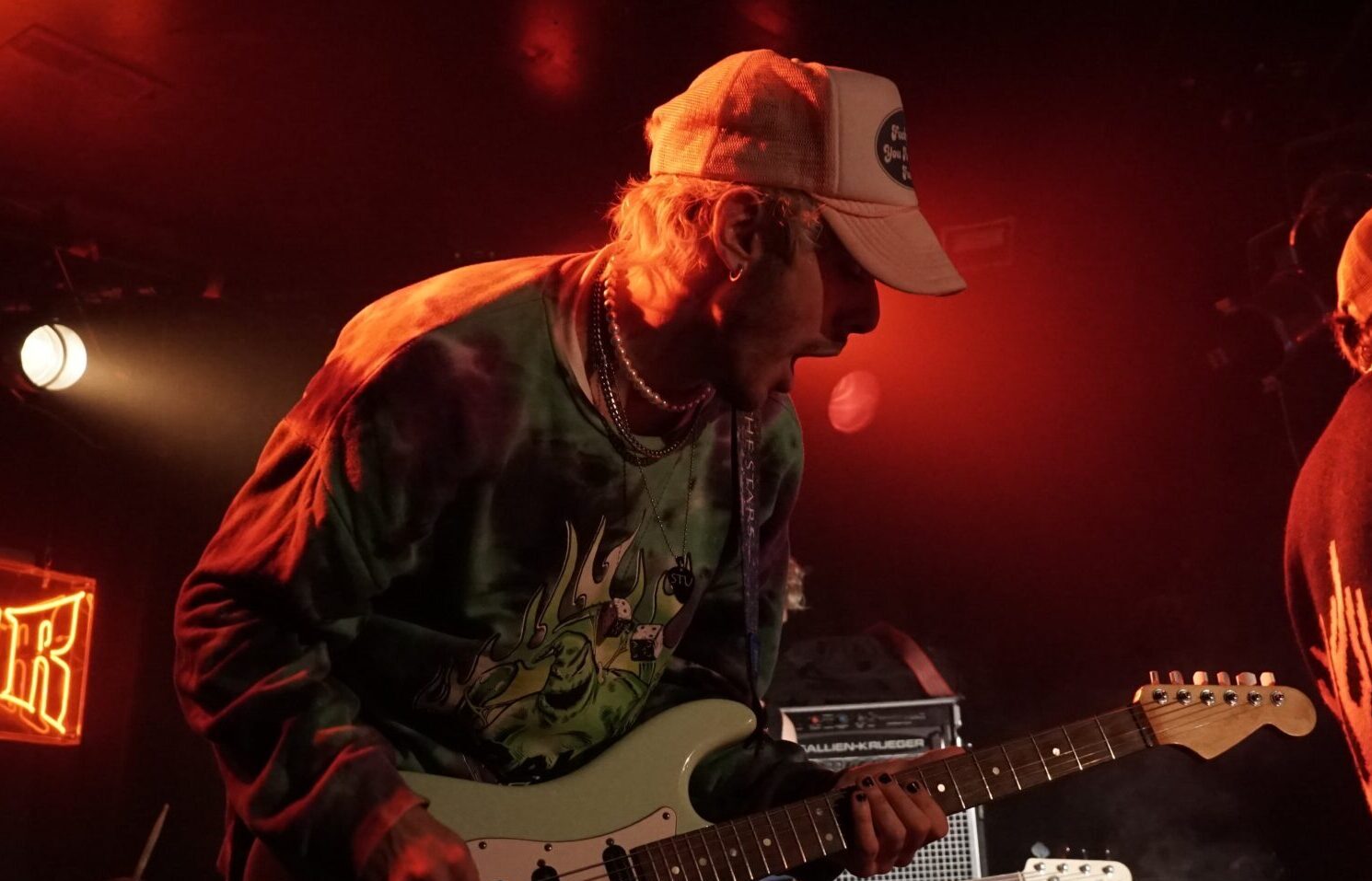 There are many great artists from many different corners of the world, and one of the most exciting European musicians out there is songwriter and guitarist Andrea Celani.  The Italy native has made the leap across the pond (and the rest of the states) to Los Angeles, where he studied at the Musicians Institute and graduated in their guitar performance program.
Celani has been doing some serious networking since arriving in the states in 2019.  One of his most notable linkups is with Chasethemoney, the producer behind "Faucet Failure" by Ski Mask the Slump God and "Off Deez" by JID and J. Cole.  They collaborated on several songs for rising R&B star Jamarius, and that's only the beginning.  Andrea is also heavily involved in the production of Jamarius' next album, which is slated to be released this summer.
Andrea Celani's reach extends beyond hip-hop too.  Recently, he's been working with pop punk artist heydukeyousuck and Sleeping with Sirens guitarist Kellin Quinn.  He joined Sleeping with Sirens for some of their live shows, performing with the group at sellout shows in famous venues such as the Troubadour in Los Angeles.
The Italian is very happy to be pursuing his musical dreams in the city of musical dreams, and while he has ambitions of becoming a successful musician, it's not necessarily about being the very best.
"Music for me is not a competition," said Andrea Celani.  "I don't want to be the best guitarist ever, I just hope that my style of playing matches my personality and who I am every day."
"I believe if you can do that, you will be respected and beloved in the music industry, and you will be allowed to work with every artist in different genres," he added.
As for his next moves, Andrea Celani is only getting bigger.  He's joining Sleeping with Sirens for their American tour this summer and is working on frontman Kellin Quinn's first LP.  He is also working on Jamarius' next album, and in between all the work he's doing with talented artists, he's forging long-lasting connections that are bound to take him far in the business.