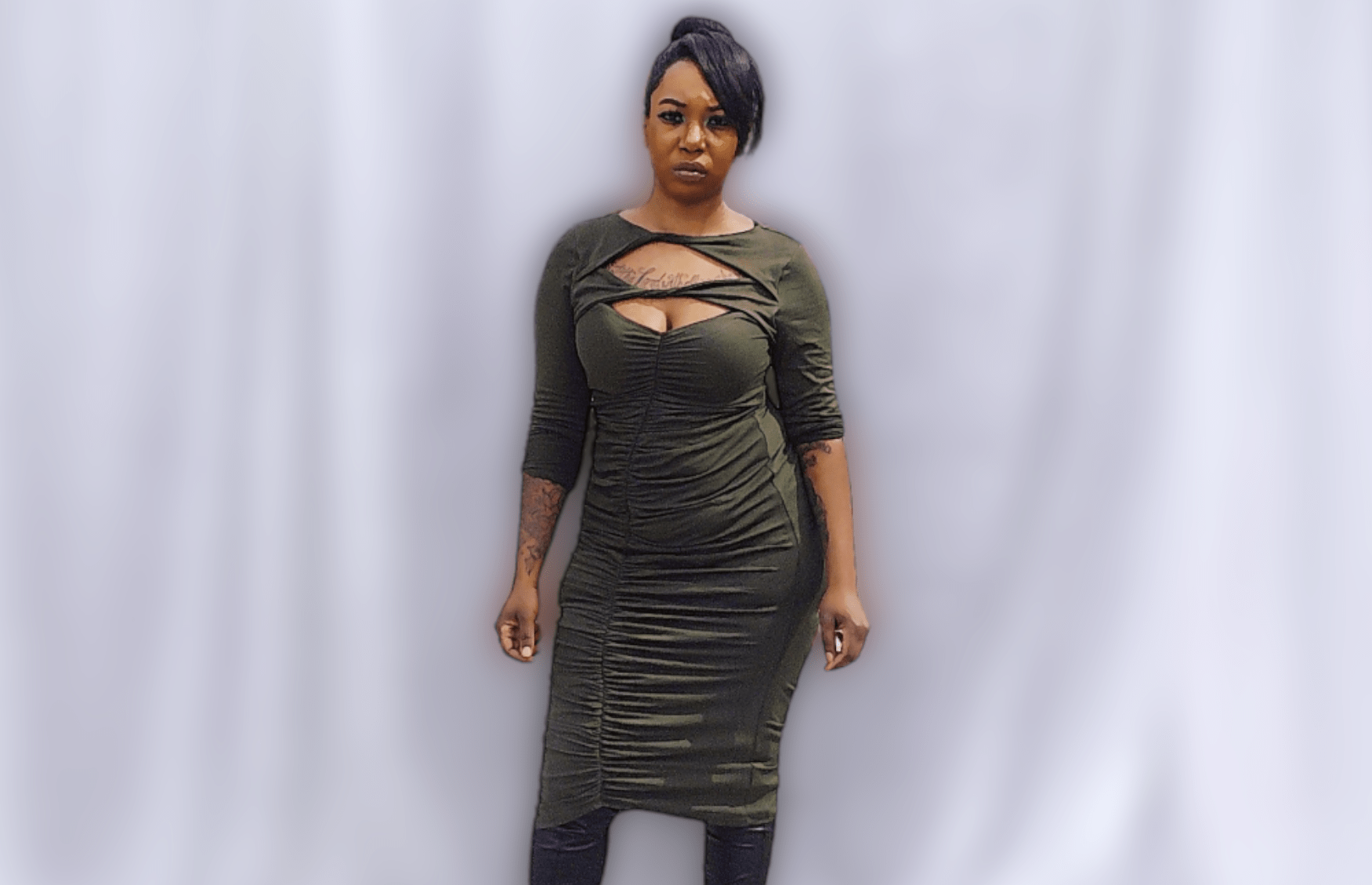 Oya Obinidodo, a rising force in the East Coast rap scene, is ready to make waves with her highly anticipated new single, "Flee the Coast." This captivating track serves as the fifth single from her upcoming second solo rap album, "The Ruff Owtdowz," set to take the industry by storm in 2023. Alongside the single, Oya will also release an accompanying music video, showcasing her dynamic artistic vision.
Hailing from the United States' East Coast, Oya Obinidodo has been honing her craft as a rapper since her teenage years, finally making her official music debut in December 2021. With her unique drill sound and lyrical prowess, she has swiftly gained attention and admiration from both fans and industry insiders alike.
Oya Obinidodo's debut album, "Not Your Property," released in late 2022, served as a powerful introduction to her distinct style and raw talent. Now, with "The Ruff Owtdowz" on the horizon, she is poised to take her artistry to new heights, pushing boundaries and delivering an authentic and unapologetic musical experience.
As a multifaceted artist, Oya Obinidodo not only commands the microphone but also showcases her skills as a songwriter and director. She takes full creative control, penning her own lyrics and directing several of her music videos, including the notable works "I gotta clean slate," "Step by Step," and "Take a Flight." Her dedication to her craft and hands-on approach sets her apart as a visionary artist in the industry.
The release of "Flee the Coast" marks a significant milestone in Oya Obinidodo's career. The song, released on June 1st, 2023, delivers hard-hitting beats and thought-provoking lyrics that embody her unique style and artistic expression. Accompanied by a visually captivating music video, fans can expect an immersive experience that amplifies the song's message and further showcases Oya Obinidodo's artistic vision.
With her own private record label, Holy Death Records, Oya is not just an artist but also a trailblazer, paving the way for independent musicians to flourish. Her unwavering dedication to her craft and fearless authenticity has solidified her as a rising star to watch in the hip-hop landscape.
Be sure to follow Oya Obinidodo on social media and visit her official website to stay updated on her latest releases, including the highly anticipated "Flee the Coast" music video. Prepare to be captivated by the fearless energy and uncompromising talent of Oya as she continues to leave her mark on the East Coast rap scene and beyond.
Stay updated on Oya Obinidodo's upcoming projects and performances.
Apple: https://music.apple.com/us/artist/oya-obinidodo/1603331129
Musixmatch: https://beta.musixmatch.com/pro/Oya-Obinidodo
YouTube: https://m.youtube.com/channel/UCBjQZdyrZ8Qycubp4xSDyEA
Vimeo: https://vimeo.com/oyaobinidodo
Deezer: https://www.deezer.com/us/artist/156481622?deferredFl=1
Iheart radio: https://www.iheart.com/artist/Oya-Obinidodo-37357188/albums/Not-Your-Property-189123796/
Amazon music: https://music.amazon.com/albums/B0BLZTPHKQ?tag=fndcmpgns-20