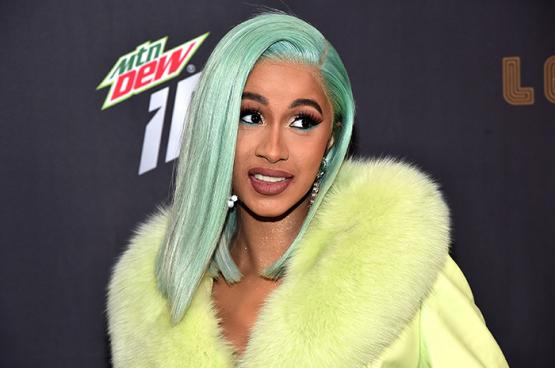 Offset Surprises Cardi B With Lamborghini
Offset is showing his love for Cardi B with a lavish new gift. The Migos rapper surprised his wife in advance of her birthday next week by gifting her a brand new Lamborghini.
In an Instagram video, the "I Like It" rapper revealed that she was headed to Los Angeles, but had to make an unexpected trip to Atlanta after hearing Offset had fainted.
But it was only a setup to get her back home for a surprise waiting in her driveway, a brand new Lamborghini Urus SUV, which costs over $200,000.
"Damn, now I'm really gonna have to learn how to drive," she laughed before telling Offset "I love you."
She admitted that she feared the worst when she got the emergency phone call. "You all don't even know how I feel, y'all 'cause I've been praying for the last two hours to every goddamn religion that there is like 'God, I hope this ni**a's is OK.' Why nobody answering my calls, acting funny? I don't want to raise my baby by myself. Jesus Christ, I hope everything is OK."
This is just the latest luxury whip in Cardi's growing collection. She also owns a Bentley Bentayga and Mercedes-Benz G-Wagon. In July, she and Offset purchased matching his-and-hers Lamborghinis.
"I'm happy and mad at the same time," said Cardi, who turns 26 on Oct. 11. "i been crying and praying for like 2 hours .I love you babe ❤❤Thanks for the gift .Please don't scare me again you know i suffer from anxiety 😩😩😂LAMBTRUCK."
In related news, the video for DJ Snake's "Taki Taki" featuring Cardi, Selena Gomez, and Ozuna is set to debut Tuesday (Oct. 9). Watch a sneak peek below.