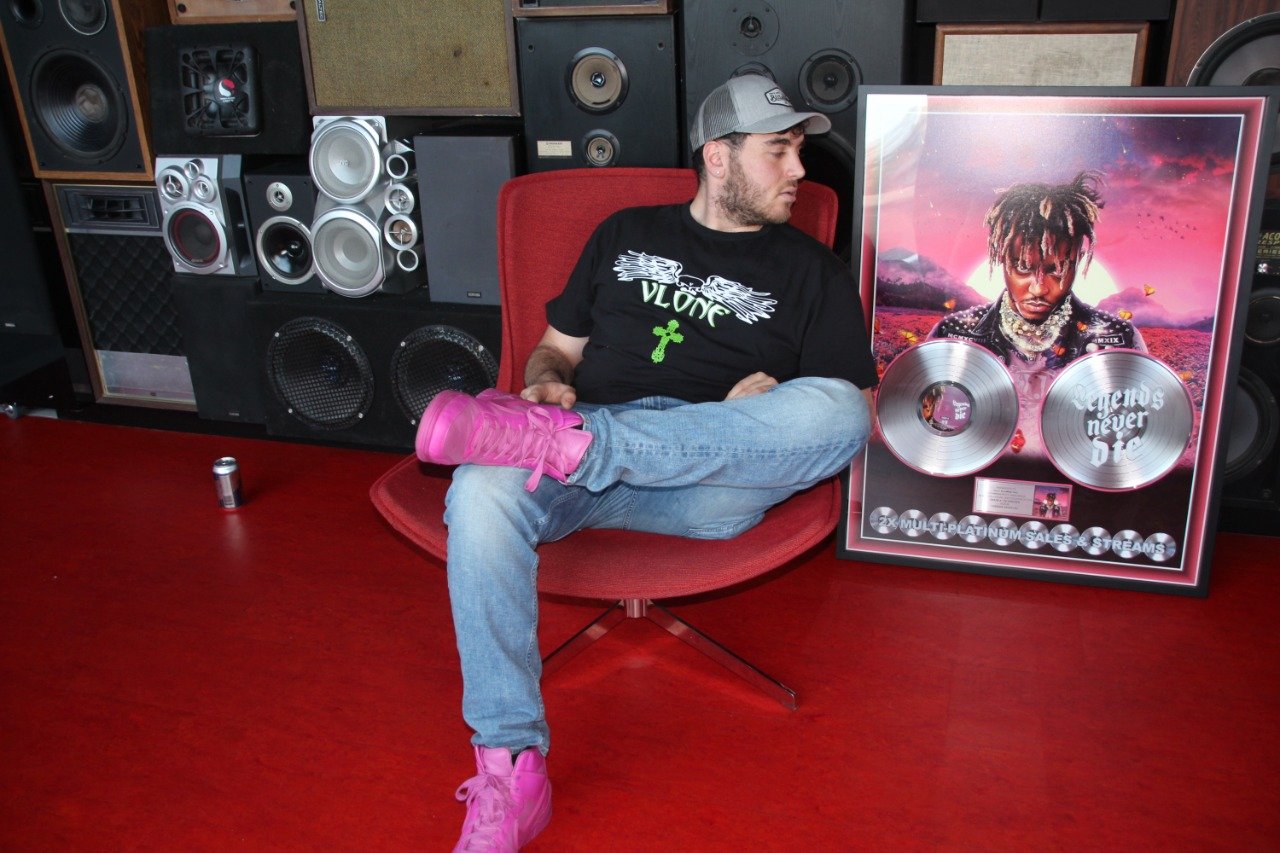 It is a natural human desire to be in want of more and more, a human can never be satiated in case of his desires and wishes. Colt Blumenthal (MixedbyColt) (his website  is mixedbycolt.com) is one of those humans who wants to experience diversity. He is a freelance studio engineer who has been based in New York and Los Angeles. He did his graduation from SAE in studio engineering and was succeed in earning the award of 4.0 GPA.
He worked hard even during his college years to be successful in upcoming years, and surely that hard work has paid well in the regard that Colt played a role in the mixing of one of the famous songs Man of the Year by Juice Wrld from the album "Legends Never Die". He was the assistant mixer of this song that remained on the Top chart list of Spotify. This song was not only on the chart list of the USA but in the UK as well. Although this album was released posthumously but surely it managed to capture the attention of music listeners one of the songs was Man of the Year, and Colt (MixedbyColt) was the assistant mixer for this song.
However, there is a general misconception that mixing any song or music is easy and doesn't require any particular skill. This is a totally biased misconception in the minds of people. Surely, it is a skill that some people are blessed with and Colt is one of them. He holds the credit of assisting in mixing the song from one of the popular albums of Juice Wrld.
Mixing is not just about putting different sounds from different sources together rather it is a technique of understanding the ratio of all right sounds received from multitrack recording and balancing them in such a way, that all sounds make a harmony that sounds pleasant and gives an edge to the lyrics of the song. Sometimes, it is not the lyrics but the beat of the music that catches the attention of listeners thus it makes it obvious that mixing is that easy rather it is tricky and requires a skill of understanding.
The song Man of the Year is known for its beat which helped it get a place on the top list of Spotify. Surely this is a good start as a freelancer of sound engineering. The interesting thing is that Colt started working during college. He didn't spare his time by studying only but invested his learning by working in the studio all night long. Those long night hours sessions helped in getting the attention of people and right after graduation, he was able to get himself busy with his creative work, and the result is in front of us. Colt has also worked with renowned producers in the rap and music industry.
In the music industry, rap is the genre that is most expressive as it represents the wild and deepest thoughts of a human being, and mixing music with wild thoughts is not the cup of tea of everyone. Surely, it demands creativity, innovation, and skills. Colt has always been a good student and during his stay at college with the collaboration of his teachers, he polished his skills. We cannot ignore the fact that Legends Never Die is one of the most successful posthumous albums in the last two decades in the USA, and among many other people, Colt is part of this album and presents his talent and skills.
Colt has chosen music mixing and sound engineering as a platform to display his emotion by balancing all the sources of music in a harmony. Colt's Instagram is @mixedbycolt and his website is mixedbycolt.com.