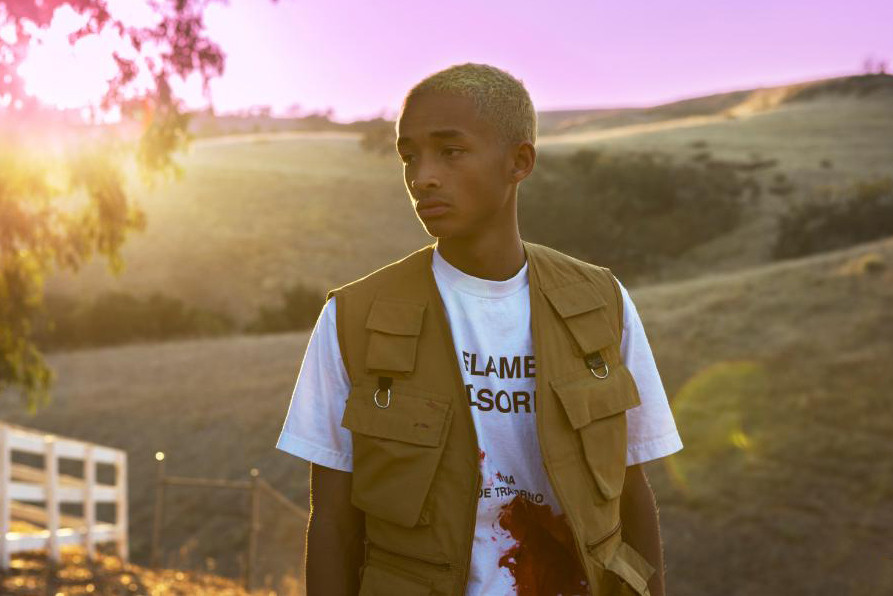 Jaden Smith has teamed up with Kid Cudi on a new song called "On My Own," taken from his new album ERYS.
The hook is classic Cudi, who contributes lyrics about floating and being in the zone, with of course some trademarks hums. "Baby, yeah we can go up, feelin' just don't stop it now," Cudi says. "N****s tryna hate on us, ain't worry 'bout a thang."
ERYS is out today, with other features from Tyler, The Creator, A$AP Rocky, Trinidad James, Willow Smith and more.features from Kid Cudi, A$AP Rocky, Tyler, The Creator, Jaden's sister Willow Smith, and others.
Trinidad James will also making an appearance on the album, hopefully marking an important return to form. The 17-track album marks Jaden's first full-length album since 2017's SYRE, and will be released through MSFTS Music/Roc Nation/Republic Records.