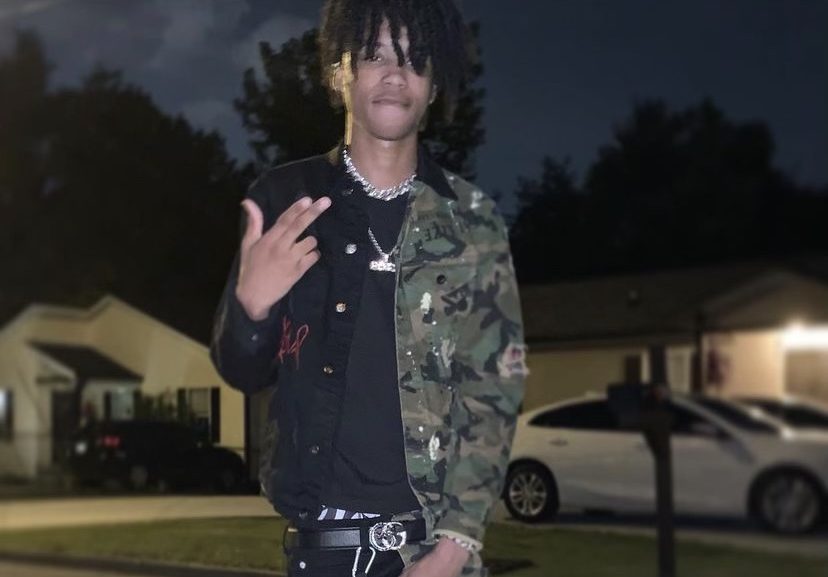 Marickus Ladd, famously known as Lil YattaTFC, is an American professional music artist and songwriter Nashville, Tennessee.
What makes you different as a person and as an artist?
What makes me different is , All My Life Since I was 5 to like 10 and actually got a lil time to think , I had a dream. I always knew I would be somebody one day when I seen the opportunity to blow and get my name out there I took it . I come from a city where it's very rare to make it out because of all the hate , nobody's trying to help anybody win . When somebody see the next person doing better than them they try to bring you down. I always been the one to have the girls , have a name in the city , and the one to be hated on so I learned to overcome the hate and used it as motivation to keep pushing and work harder. Always been the type to do my own thing , never once followed anyone.  I put blood , sweat , and tears into my music and my career and I can say I got to where I am by myself because of myself with nobody help . Nobody believed in me , but I believed in myself and stayed focused on the vision , knowing it would make me rich and famous one day.
What do you want to accomplish in life?
I want the whole world to know my name Lil YattaTFC " THE BIGGEST " Like when my song come on and they be like aw yeah that's him . Another thing I want to accomplish is I wanna touch a Million Dollars to lead to more millions so I can finally get out of my hometown city and go somewhere where I can start new and have success in my career . So I can finally Move my family out of the hood and live like a real superstar should . I want to be able to go on tour all over the world , packed out shows , and the whole crowd know my songs word for word . I wanna be able to make it out so I can shine on everybody who doubted me and told me I didn't have what it takes and that I needed them to get to where I wanna be.
Where do you see yourself in 5 years?
In 5 years I see myself , rich and famous , probably in Houston , Atlanta or Florida Somewhere living that SUPERSTAR LIFESTYLE I always dreamed of living . Actually being that person I dreamed of being and actually having the money I worked for. "A Young Superstar who never gave up and proved everybody wrong now the world know him ".
What do you bring to the music world?
I'd say I bring confidence  specifically because I'm so comfortable with myself , and I proved to myself and everybody else that I can do anything , I've always told myself and been told from the people around me that I can do anything and to never let anyone stop me from being great . So that's where my confidence comes from so with me being apart of the music world I'll always have the love and confidence to keep going no matter what or who try's to get in the way . I'll always have the confidence to compete with big time rappers for the #1 charts on Apple Music and other music platforms . I'll always have the confidence to go to any state to a show and completely tear it down with the mic . I'll always have the confidence to put out music without caring what other people think . I'll always have the confidence to take criticism and keep pushing because at the end of the day it's only gone make me better . Without confidence you are nothing , you have to believe in yourself before anybody else do and that's what's got me here and I feel that is a big part of me that i'm bringing to the music world.
What legacy do you want to leave behind?
I definitely wanna mark the spot not just for my family but for the rest of the world . I want the world to take after me as an Inspirational Influencer and An Artist . Someone the world looks up to not for the negative things but for the positive things and my music and the things I brought to the world . I'm not trying to manipulate anyone I want to influence people to be the better version of them and inspire people to be great in whatever category that is .
To always be yourself and put yourself before everybody else. I want to be remembered for the rapper who came in the music world at an young age and took over the game and changed it, in a way nobody would think is possible. The superstar who not only put hisself on but also but his team on so everybody could win . Somebody who always had love for not only his own people and family but had love for everybody and also made great music . This is only the beginning, the beginning of a new chapter of my life . Where I can pass on millions , houses , cars , jewelry and more .