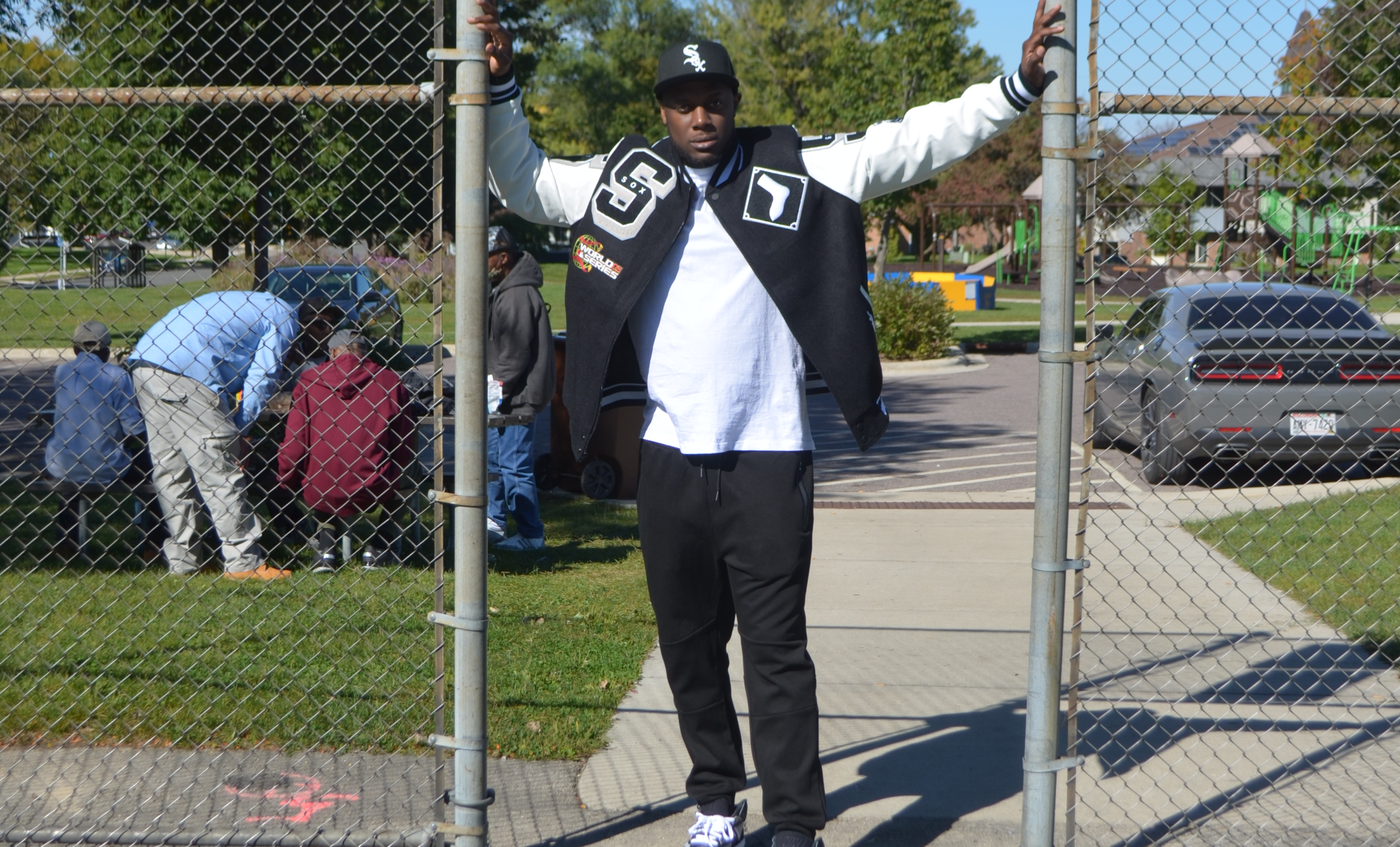 'Out The Wrapper,' is ILL WILLA's astonishing opening single for the new year – a Trap beat anthem rich in the distinct tones of Michigan HipHop which sets a promising marker in what we can expect from this budding new artist. Drawing on influence from the flow of beat created by a producer – Beats by Sav from Michigan, 'Out The Wrapper,' is a perfectly mixed single driven by the incessantly catchy, eponymous hook 'out the wrapper,' which ties each section of the song together idyllically.
Recorded on a hot summer's night at "Loud Pack Studios" on the Northside of Chicago, 'Out The Wrapper,' features a similarly talented & Michigan based Rapper Louie Ray who ILL WILLA immediately got on the track after laying down the chorus. Culminating all these essential elements into one incredible track is 'Out The Wrapper,' – certainly not one to miss out on.
'Out The Wrapper' is an impressive trap beat anthem from Michigan-based rapper ILL WILLA, featuring Louie Ray. The single showcases ILL WILLA's rap skills and songwriting ability, and the track's excellent production by Beats by Sav blends the distinct tones of Michigan Hip Hop with driving beats. The track seamlessly blends the catchiness of the eponymous hook with its driving beats, showcasing ILL WILLA's undeniable artistic flair. ILL WILLA's versatile and genre-defying discography suggests a promising future for this budding artist in the Hip Hop scene.
Originally born in Chicago and experienced his youth in Wisconsin, ILL WILLA is a multifaceted creative force whose Rap skills and songwriting abilities knows no bounds. Starting out at a distinctly young age of just 14, ILL WILLA aspired to his late older brother who used to make music with him.
His so far short lived yet impressive career he has accomplished a broad spectrum of achievements; the most distinguished being his debut album release through Rap goliaths LiveMixtapes  as well as hosting his own mixtape show on Strictly For The Traps & Trunks mixtape series "They Let The GDs In The Door Edition"- after Radio plays with DJ Scream from Atlanta and DJ Jerry out of Milwaukee alongside features on Hip Hop United, Say Cheese TV and Mixtape Trappers, ILL WILLA truly placed his marker on the scene magnificently. His distinct variety and genre defying discography is what gives ILL WILLA his versatility and guarantees a successful future for this blossoming young Rapper.
Support ILL WILLA on Social Media