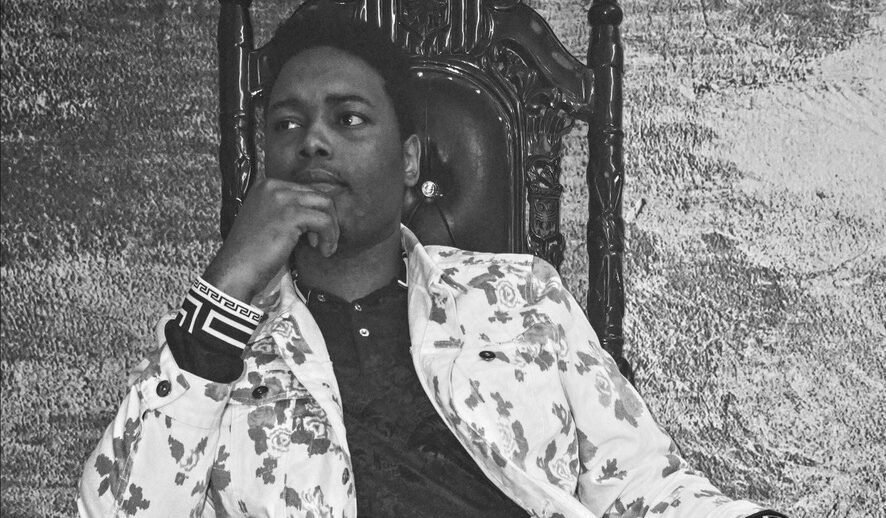 Right off the heels of his final "HD" EP series HD Three back in November, Hendrick Douglass jumped right back in to finish 2022 off strong with the release of his debut full length album on his birthday rightfully titled The Hendrick Douglass LP.
The Hendrick Douglass LP dives deeper into the stories, history and emotions of the multi-layered artist set forward with HD Three. Through a variety of genres Hendrick delivers a story of laughter, sorrow, happiness and pain enwrapped in a variety of genres that most may not usually output within one solid body of work.
Songs like PSA, Yesterdays Not Today & Saving Grace showcase Hendricks efficient rapping abilities while records like Opposition of Lucifer, Alone & Kings of the Palace featuring Saucy Mike showcases his diversity & genre blending abilities while keeping the message consistent. Hendrick has also grown into his signature melodic/rap ambient spacial sound that he shines bright within which he expressed in both Life on the Moon & Demigod respectfully.
THDLP is HDs "First Picasso" as he calls it & as he boast his lyrical skills & adaptability, he also showcases vulnerability, inspiration, aggression and everything in between to craft an amazing piece if art. Hendrick is dead set on creating the new standard amongst this generation of artists across the board but especially in his hometown of New York City.
Hendrick is now planning on continuing the birthday tradition by releasing his follow-up album "THDLP2" on December 20th, 2023, but until then will release a new single EVERY SINGLE WEEK for the entire year of 2023. With clear inspirations from some of the greatest artist of all time from Kanye West to Elton John, Hendrick  Douglass is clearly placing his flag into the ground as an artist & creative to watch in 2023.
Social Media
Major Link: linktr.ee/hendrickdouglass
Instagram: @hendrickdouglass
Twitter: @hendrickthagoat
Music Catalog: unitedmasters.com/hendrick-douglass