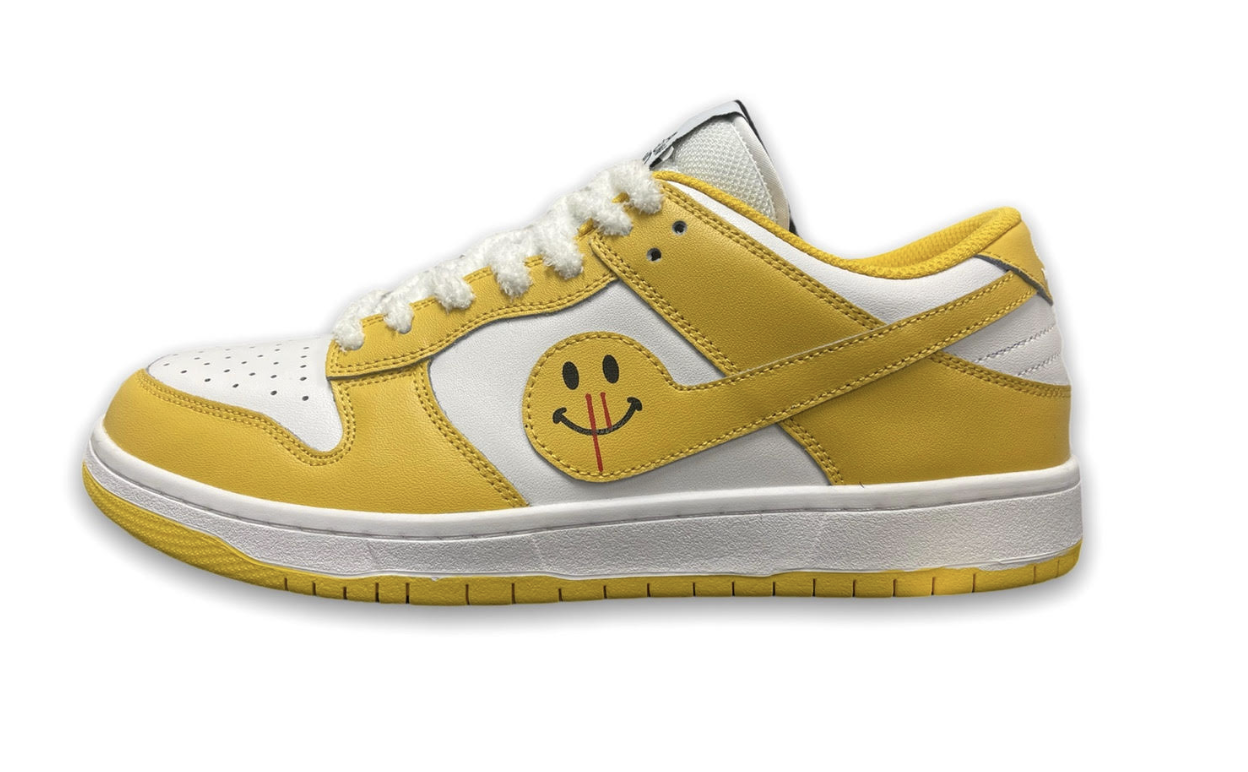 Fresh off the collab 'PLAY IT SAFE' collection with super producer Turbo (@TurboTheGreat), HaveASafeFunWeekend is gearing up for the release of their new shoe "The Safe Fun Lows." The Spring 2022 release has gained a lot of internet hype with its take on a low skate shoe with furry laces and its signature smiley with the blood nose on the side of the model. This yellow and white colorway is the first of many colorways to come, set to be released in summer 2022.
The model features an all-leather build with a mesh tongue and furry laces. It's a familiar look, but it gives its own spin, which makes the shoe unique. The embroidered "SAFE" on the back of the left shoe and the embroidered "FUN" on the back of the right shoe is there to display the brands' catch phrase which is familiar to consumers already.
The shoe is available now for pre-order at HaveASafeFunWeekend.com and the brand's owner is in talks of doing a few pop ups around the release of the shoe in selected cities.