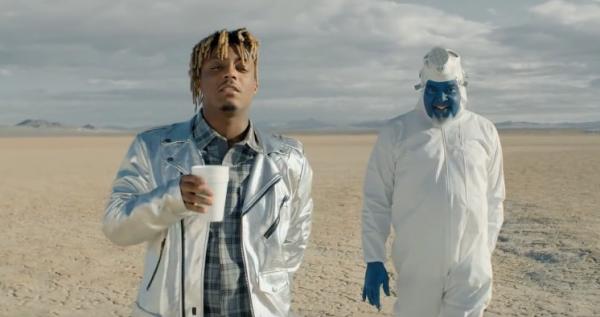 Future & Juice WRLD No Issue Video
The duo hits the desert in their Cole Bennett-directed visuals. Future and Juice WRLD take to the desert in the visuals for their collaborative single "No Issue."
The Cole Bennett-directed video takes on a surreal twist as the rappers are joined by a series of blue figures before making their way back to civilization in a DeLorean. "No Issue" appears on WRLD on Drugs, released last week.
Peep the video below.
The 16-track project includes guest features from Nicki Minaj, Lil Wayne, Young Thug, Gunna, Yung Bans, and Young Scooter.