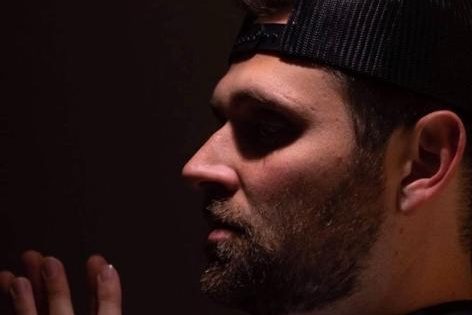 In a short period of less than 2 years, Cordova, the rising rap star out of Iowa, has amassed great numbers. His music sits close to a 500k stream aggregate for all platforms. He has landed on multiple DJ sets on Sirius XM and on playlist curations on Spotify and Apple Music. Cordova also recently went to the state capital Des Moines, Iowa and performed as an opener for Lil Durk. He says this great experience was a fun show, but he still longs to tour with bigger artists eventually.
He has been rapping since he was about 16 years old. He started rapping professionally when he was 26. Cordova grew up listening to Eminem, 50 Cent, and Houston rappers, such as Slim Thug and UGK. Cordova has had a passion for rap music since picking up his first Eminem CD at the local mall's Music Land. His story grew from that moment.
The numbers for "Secure the Bag" were an indication to Cordova that his career was finally starting to gel. In early 2022, Cordova saw an opportunity to start an out-of-state label and marketing firm, named BlueStripsENT, to sign other artists from the region and state. As this business grew, he made waves in Iowa and finally garnered the attention of many artists not even from the region. BlueStripsENT has yet to sign an artist, but Cordova proclaims, "it's a slow process because scouting does take time." Recently, Cordova hired an in-house video creator and A&R.
The haters were always there at the beginning for Cordova, but he kept going. One obstacle which Cordova faced was too much criticism of his approach. Cordova tried to get big features right off the bat, which worked well in networking but not well for perception. Cordova is working hard to promote his solo singles to show he has a sound and talent that people will like.
As for the future, Cordova hopes to put out only solo singles until his new project drops in late June. He explains, "I am just having fun and blocking out the negative noise. At the end of the day music is an expression of your life. I am at the point where I am just having fun with it." Be on the lookout for his new singles dropping soon and his new album Overnight Flights dropping late June. His perspective is different than most because he has a better ear for music than the younger generation.
Want to learn more about Cordova? Head to his Instagram @Cordovadakid