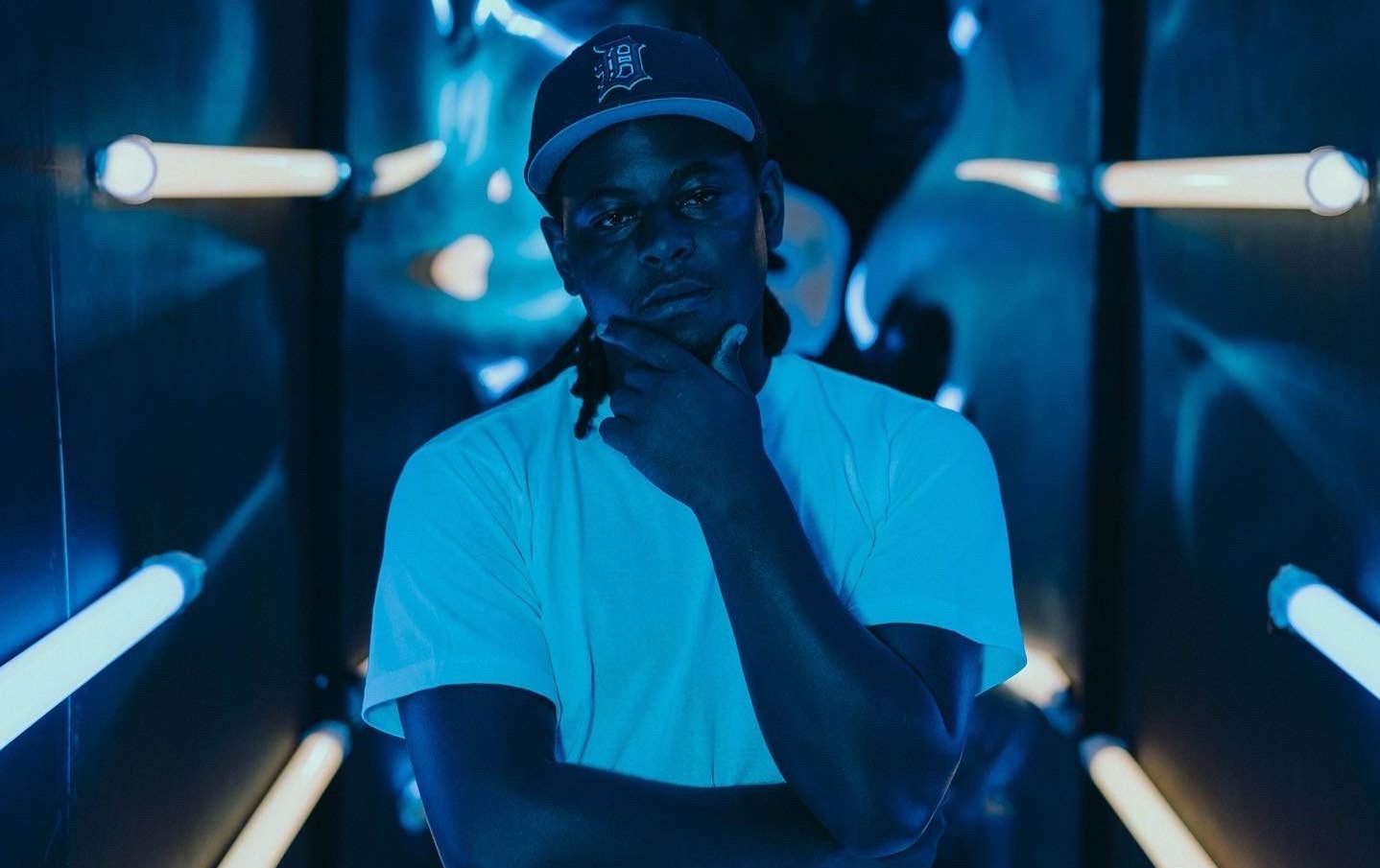 What is your name and what city do you rep?
I'm 97BabyJay and I rep Detroit, MI
Tell us about your latest releases, what inspired you to create them?
My newest song "Eazy Flow" is probably my favorite song I've done this year. I love talking my shit no matter what it is. The crazy thing is the name "Eazy Flow" wasn't even the original name of the song. When I did the open mic version of the song I was told that the song reminded him a lot of Eazy E. So I changed the name.
What is unique about you and your music?
It's authentic. You can hear the authenticity in all of my songs no matter the vibe. You can listen to any song and tell I've been through whatever it is I'm talking about. I'm from Detroit and where I'm from we have no reason to lie in our raps.
What shaped your music
Just being from where I'm from. I want to be a voice you can listen to and get the full feel of the city.
When did you realize you were going to make music professionally?
When I watched other people that I knew and went to school with start doing they thing with music. It inspired me to get into it and be the best at it.
What type of music do you listen to?
Definitely Detroit and Cali rap. My favorite rappers right now is Payroll and Larry June.
What inspires you to write music?
It used to be just because I liked doing it. But it's deeper now. I got 2 kids to feed and I got people watching me hoping I blow up. I cannot disappoint. One of the biggest fears I have is chasing this dream for years and nothing comes out of it.
What do you do when you don't do music (creative or otherwise) and that you are passionate about?
I'm starting to get into acting again. The last time I did it I was like 12. But I've been doing extra work in a few movies and so far I have 2 upcoming roles in the Movie Waterboyz that Boosie produced in Atlanta. My other role is lil drip in a show called Hotlanta. I'm excited I want to see if I can really reach my potential eventually.
What do you wish you were told when you first started making music that you think would help artists just starting out?
I wish people would've told me about marketing. I used to think I would get on just from talent but that hit me in the face quick. Everything costs money and it gets expensive. But if you really want this you gotta come out of that bag.
Tell us about your upcoming projects…
I got another single coming out called "Responsible" most likely in August. I've had people asking me to drop for months now so I think it's time.
Any last words for the readers?
Don't sleep on me. I'm not one of them
To hear more from 97BabyJay and stay up-to-date on his latest projects, you can check him out at the following links:
Instagram: https://www.instagram.com/97babyjay/