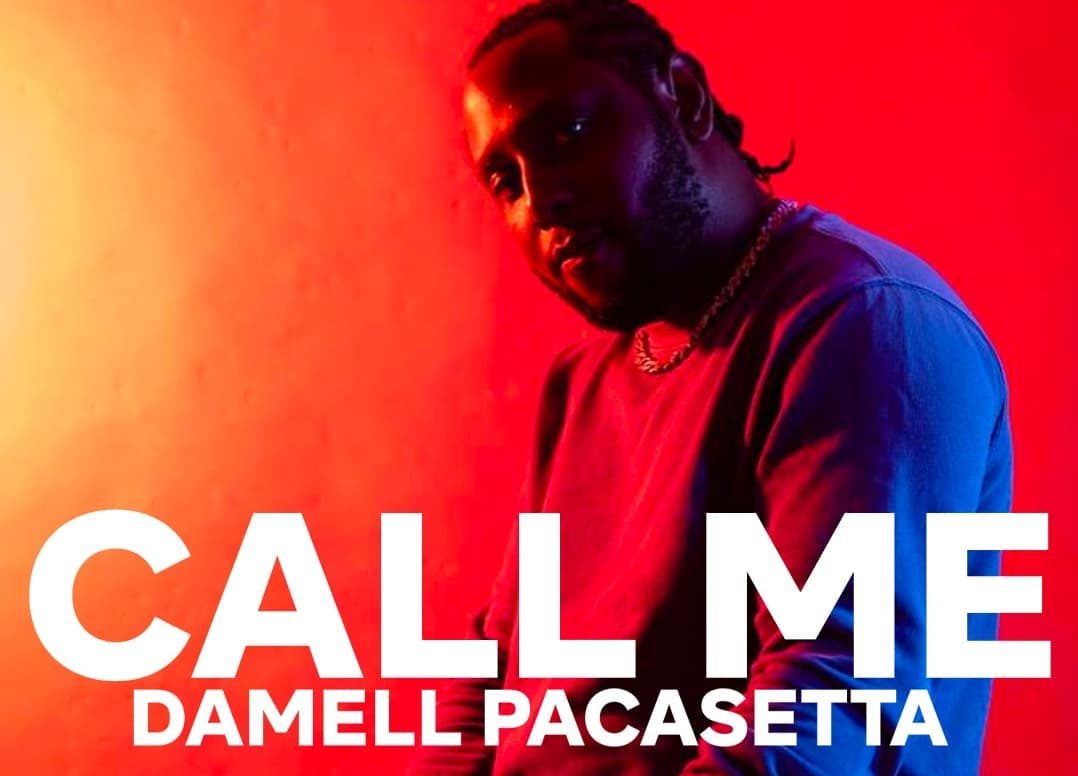 Damell Pacesetta's music was always going out-the-box, breaking boundaries to create genre-fluid masterpieces. Growing up in a musical family, Damell Pacesetta's first memory of music was singing in his local church choir and listening to his cousin free styling. He found himself immersed in a multitude of exciting influences, absorbing and growing-up with their inspiration fuelling him.The eclecticism that surrounded Damell Pacesetta flowed into his own output. With years of experience releasing his own music, Damell Pacesetta has carved himself a unique path in the Reggae/Dancehall genre.
Making a bold step away from hardcore reggae, Damell Pacesetta has infused his soundscape with reggae, pop, afro-beat, and hip-hop elements. 'Call Me' is the successful outcome, and it has without a doubt cemented Damell Pacesetta as an artist with a truly unique voice. "The song is written to provide comfort to those who need it – as if my audience has my shoulder to lean on when they listen to it".
Damell crafts a relatable romantic slow-burned reggae single. The track was "inspired by an overwhelming feeling of a long distance relationship. With soulful rhythms evoking a heightened sense of yearning and lust, over a colorful kaleidoscope of beats, 'Call Me' thrills with relatability.
Filmed in St Kitts whilst Damell was on vacation, the 'Call Me' video brings the story of the song to life. Damell visually plays out each line of the song, building a greater understanding of his lyrics and vibe. Partly captured with a drone camera, the video captures the beauty of the island; showing the night sky and the tropical beaches of St Kitts.
With the music video for 'Call Me' set for release, Damell Pacesetta's 2022 is going to be one to watch.
Connect with Damell Pacesetta on social media for updates on new music, videos, and more; @damell_1pacesetta