Caris LeVert has been Brooklyn's young star. The...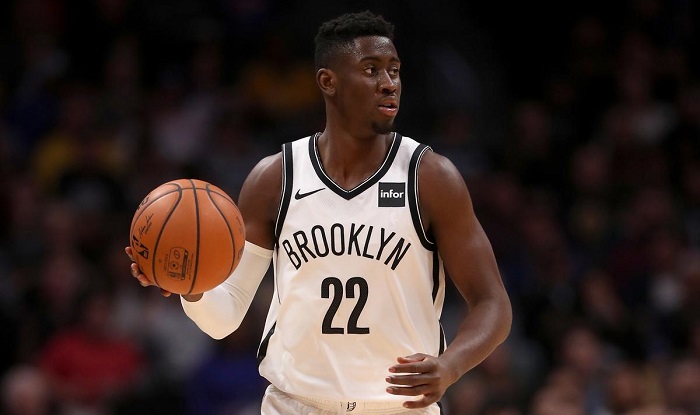 Caris LeVert has been Brooklyn's young star.
The Brooklyn Nets suffered a devastating blow to their roster on Monday night when Caris LeVert went down with a gruesome-looking leg injury. LeVert was drafted in 2016 despite several injury issues in college, and worked hard to become a key player for the Nets.
This year, the culmination of LeVert's work began to shine through as he matured into a pivotal role. On Monday, the Nets visited the Minnesota Timberwolves.
In the finals seconds of the first half, LeVert jumped up for a block but landed awkwardly and fell to the floor in pain. A replay of the fall shows LeVert landing and bending his lower leg, but the extent of his injury has yet to be discerned.
Caris LeVert of the New Jersey Nets suffers an injury during an awkward landing while contesting a shot. Looks like a right subtalar dislocation. pic.twitter.com/sDq3HUs4rz

— Team Dr. Ho – Hinsdale Orthopaedics Foot & Ankle (@TeamAnkle) November 13, 2018
Trainers immediately surrounded LeVert, inspecting him as he grimaced. Eventually, a stretcher was called to carry him to the locker room before LeVert was taken to a local hospital in Minnesota. "He's the heart and soul of our program, so really tough blow," head coach Kenny Atkinson told reporters. "I feel for him.
He's had a fantastic start to the season, has obviously made a huge jump. I just know Caris. If anybody's coming back from this, the human, the character, the person, the player, he'll come back from this."
Nets and Timberwolves players were visibly upset as Caris LeVert was tended to and carted off with an apparent right ankle injury. pic.twitter.com/VwAPTDHOqM

— SportsCenter (@SportsCenter) November 13, 2018