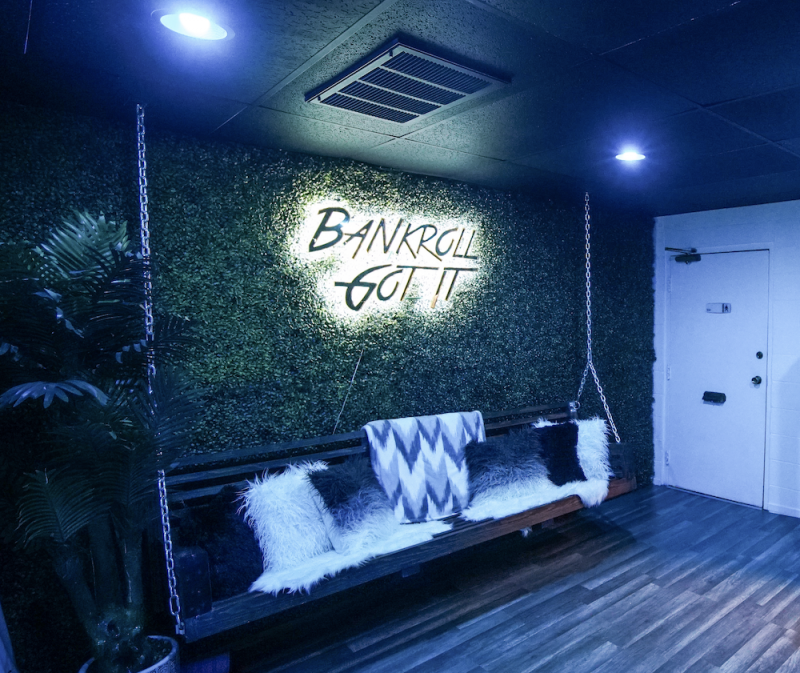 Brothers Joel and Taylor Banks, originally from the Bay Area, currently based in Los Angeles, make up Bankroll Got It, and have been able to find a formula for success in producing some of the best 808 beats out right now! The duo has gained a reputation for their quality hits and working with big names in the industry, all while maintaining an anonymous identity. Bankroll Got It currently have an impressive resume, and have produced talent as Lil Baby, Lil Gotit, Da Baby, and up and comers Mulatto (Now Latto)& Kalan.FrFr.
The duo, nonetheless, has had an incredible last few months, receiving their first accolades from their work and scoring many other collaborations. Recently they received their first platinum record for Latto's "Bitch From Da Souf." Additionally, Bankroll Got It were featured on an episode of Blueface's OnlyFans show at Bankroll's studio.
Bankroll Got It have definitely been hard at work in the studio — working on Coi Leray's upcoming project, teaming up with iconic producer Diego Ave, collaborating on the latest YG and Mozzy project, Kommunity Service, for their track featuring G Herbo, called "Dangerous." In addition to collab'ing with Diego Ave, they've also produced Latto's hit single "On God," helping solidify her sound and career early on, directly following her XXL freshman cypher debut.
This past year, though in a pandemic, Bankroll Got It have proven their aptitude for creating hit tracks, mixing hard 808s and unique sounds. The brothers, credited for producing music as no one has ever heard before, have been mixing it up with some of the hottest new artists out right now! From perfecting their sound and their signature tagline "Bankroll Got It," the producers plan on becoming a household name — like Mustard, Murda, and Wheezy — all of whom are well known and respected in the industry. 
The duo has a lot more planned for 2021, so be sure to tap in with them via social media @bankrollgot it on Instagram and Twitter, as well as their website https://www.bankrollgotit.com, and Spotify to see any new updates on their music.  
Check out their discography on Spotify, as well as some of their latest work on Yung Manny, Flo Milli, and Sada Baby's latest release, "Clap For 'Em," below.