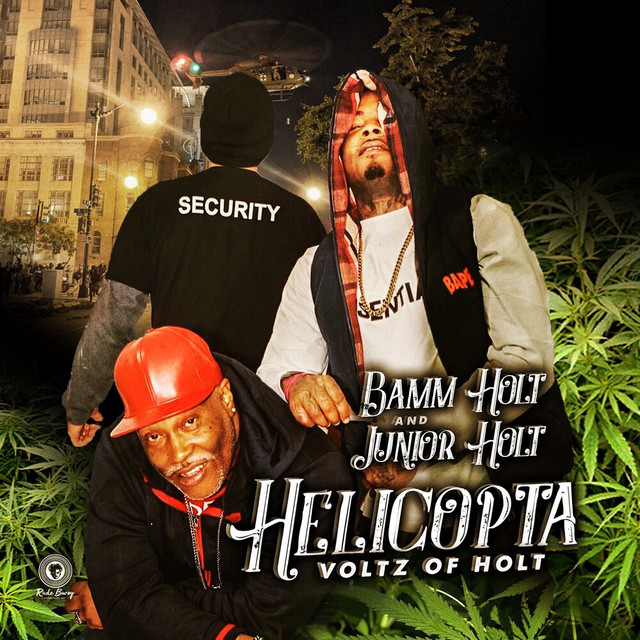 Bamm & Junior Holt are a father-son reggae duo, carrying on the legacy of their father and grandfather, John Holt. Their unique sound is a mix of classic Reggae with a touch of hip-hop! The two have come together to produce a new sound of reggae while keeping the traditional elements of reggae music.
They released their first tribute single "Helicopta" recently and have an album on the horizon. You can check out "Helicopta" on Spotify or Apple Music.
Junior and Bamm Holt, have fused inter-generational perspectives and sounds to keep the legacy of Reggae legend John Holt alive. This tribute to their father and grandfather materialized in their first joint album, "Voltz of Holt" which will be released on July 11th, John Holts birthday. By collaborating, Junior and Bamm Holt have revitalized reggae-classics that encapsulate the turbulent times of the present.
Their message is of freedom, peace, hope and respect for individuality and those that are marginalized. It was the start of the pandemic that made the father and son duo realize they needed to keep the legend of John Holt alive – together. They began to collaborate and liked the unique combination of their very different styles. That was when their album REALIZE was created.
The duo's plan for the future is to continue their father and grandfather's work by flying the flag for reggae and continuing the Holt family legacy, and inspire new and old reggae fans with a voice that represents the people – today.
They also plan to further the legacy through their philanthropic endeavors, supporting charities aiding struggling, single parent households and underprivileged children, a cause very close to their hearts.