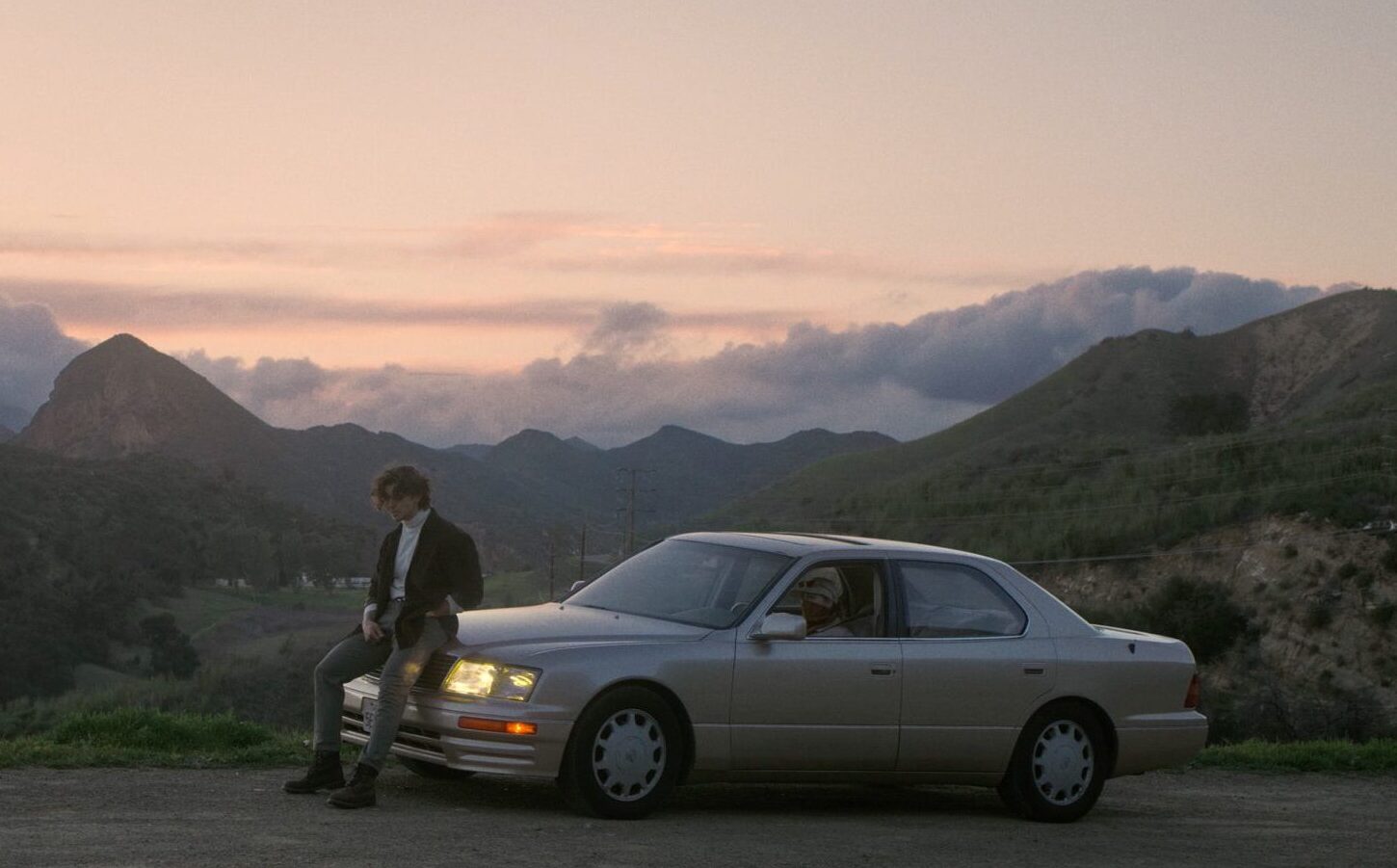 California born and bred artist Aristotle Petrou has got some bangers in his catalog, and he's following his fire tracks up with some well warranted and highly anticipated music videos, the latest being for his self-produced track "Backseat Driver".  He was named after the legendary Greek scholar Aristotle, and he's living up to that name with his latest creations.  He is incredibly self-aware on his latest EP GPS and is giving listeners a taste of his real life experiences.
Aristotle has been all over California; the San Diego native would spend summers in Los Angeles as a child and attended college in Berkeley, only to move back to LA after graduation.  According to him, his love for the Angel City's hip-hop culture and desire to achieve the Hollywood dream with like minded individuals is what inspires him to keep up the incredible work ethic he possesses.
"Since graduating around a year and a half ago, I have moved back down south to LA, still chasing this crazy, unrealistic dream of being one of the greatest recognized artists of my generation," said Aristotle Petrou.  "Authenticity, collaboration and genuine mutual support are the keys to growth in this genre."
As for "Backseat Driver" itself, it's a vibey cut that, according to Aristotle, "acknowledges that [his] go to coping mechanism for [his] internal uncertainties is over-involving [himself] in the affairs of others."  The MC, who is proud of his Greek heritage, spits conscientious bars over Brazilian style drums that are accompanied by a wavy synth and get broken up by a killer A$AP Rocky, Joey Bada$$ style drum break.  This is your favorite rapper's type of rap music; it's got old school style flows that fit nicely over the track's smooth sample that Aristotle incorporated quite brilliantly.
The music video sees Aristotle rapping confidently on Pacific Coast Highway.  You can tell he's in his element and confident with his abilities, and with good reason.  The song is meant to be played in the exact conditions displayed in the visual: a sunny day by the beach, and if you're in the car, you have to play this track with the windows down and the stereo cranked.  And while it may be a lighthearted cut with a sunshine-filled video, there are deep meanings to the lyrics in "Backseat Driver".
"This is a fresh and captivating track with an awesome self-reflective message as its backbone," said Aristotle Petrou.  "[It's] interwoven within a story of a passenger inadvertently misguiding a love interest while on the road."
What are Aristotle Petrou's next moves?  Well, expect lots of singles and 3 song EPs like GPS, and more fantastic visuals are in the works for a small chunk of the over 150 demos he's got in the vault.  He says he's got new music coming ASAP, and we couldn't be more excited to see what fire creations he has in store for us in the not so distant future.
You can connect with Aristotle Petrou on Instagram or by visiting his website.