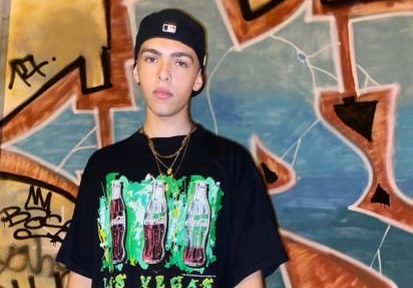 19 year old melodic rapper and singer Tay G, has proven once again that a career in music can be built from home. Every aspect of Tay G's latest release, "Gone" was built right in his own bedroom, and now, just 5 days after being released, this single is sitting at an astounding 150,000 Spotify streams and 60,000 youtube views, all while Tay G remains independent.
Everything on this project: from recording vocals and mixing and mastering the track, to the intricate promotional strategy for this song, was done from the comfort of home. This marks the second time that Tay G has successfully released and promoted a viral sound on TikTok, after he successfully promoted "The Dash" to 400,000 Spotify streams over just a few months.
Tay G may be the next big artist to look out for – jumping from 0 to 300,000 TikTok followers in less than a month – by doing nothing but promoting this latest release, Tay G has shown that he knows how to go viral. With his melodic style similar to that of Chini, Bankrol Hayden, and Thekidszn, Tay G is certainly on the right track of being one of the top modern rappers in the industry.