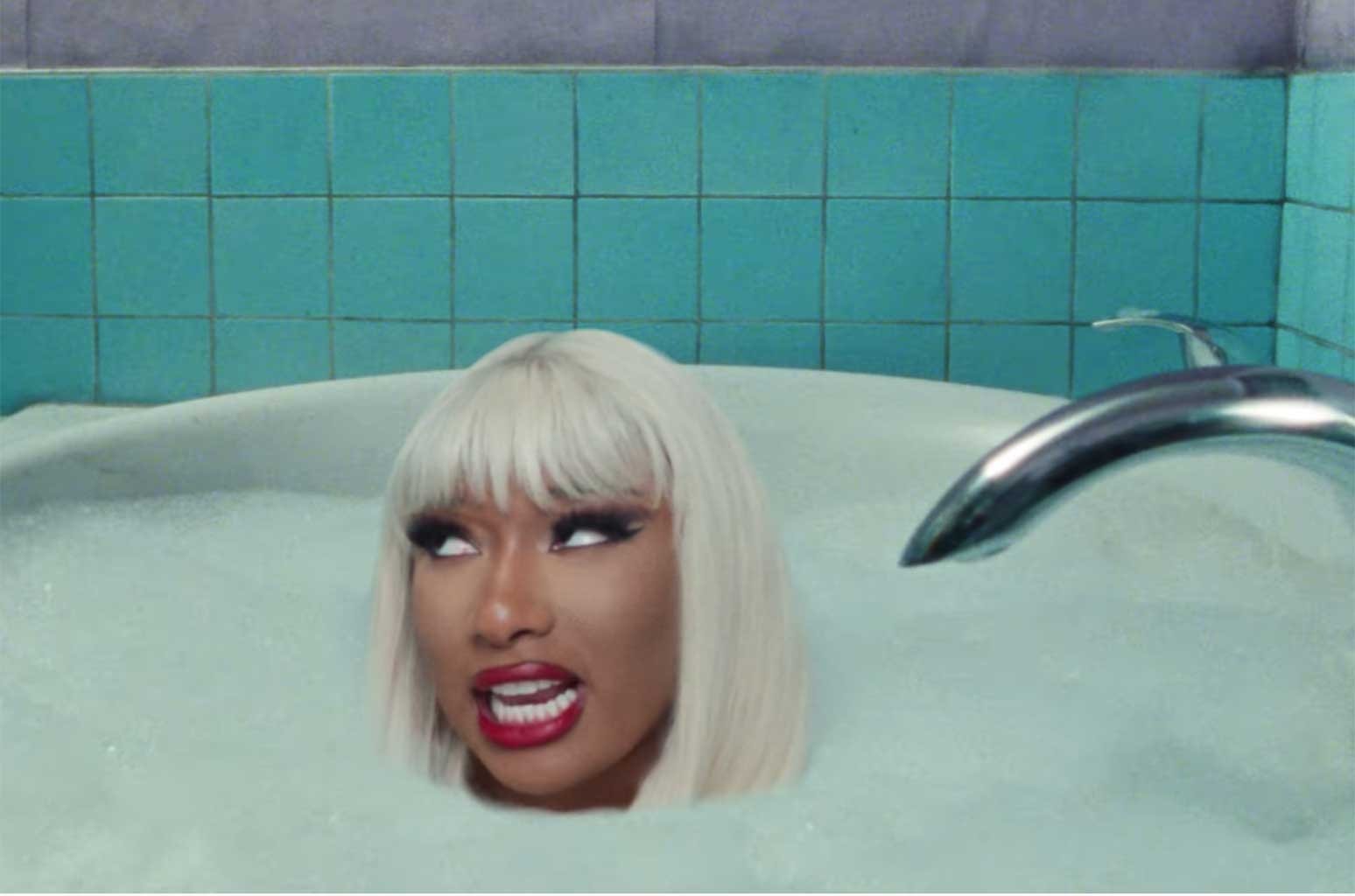 After a brief hiatus, Megan Thee Stallion has returned (as Tina Snow) with her new single, "Thot Sh*t." "I'm really just talking sh*t and taking ownership of the words 'thot' and 'hoe' because they're not the drag the men think it is when trying to come at women for doing them," Meg said on Twitter.
Produced by LilJuDaBeat and OG Parker, Meg's visual opens in the office of a senator, who pulls up the artist's "Body" video on YouTube only to comment, "stupid, regressive whores should have their mouths washed out with holy water."
The scene is a not-so-subtle reference to senate hopeful James P. Bradley, who so eloquently tweeted: "#WAP (which i heard accidentally) made me want to pour holy water in my ears and I feel sorry for future girls if this is their role model!"
The politician then receives a call from the Hot Girl herself, who warns him that the women he's attempting to put down are the very people he depends on. "They treat your diseases, they cook your meals, they haul your trash, they drive your ambulances, they guard you while you sleep. They control every part of your life," Meg cautions. From there, the Grammy-winner and a crew of backup dancers proceed to infiltrate the senator's life.
The surprise ending of the video is one you won't want to miss — we won't give it away, but we will leave you with the age-old saying: cat got your tongue?
Check out the Aube Pierre-directed clip below.