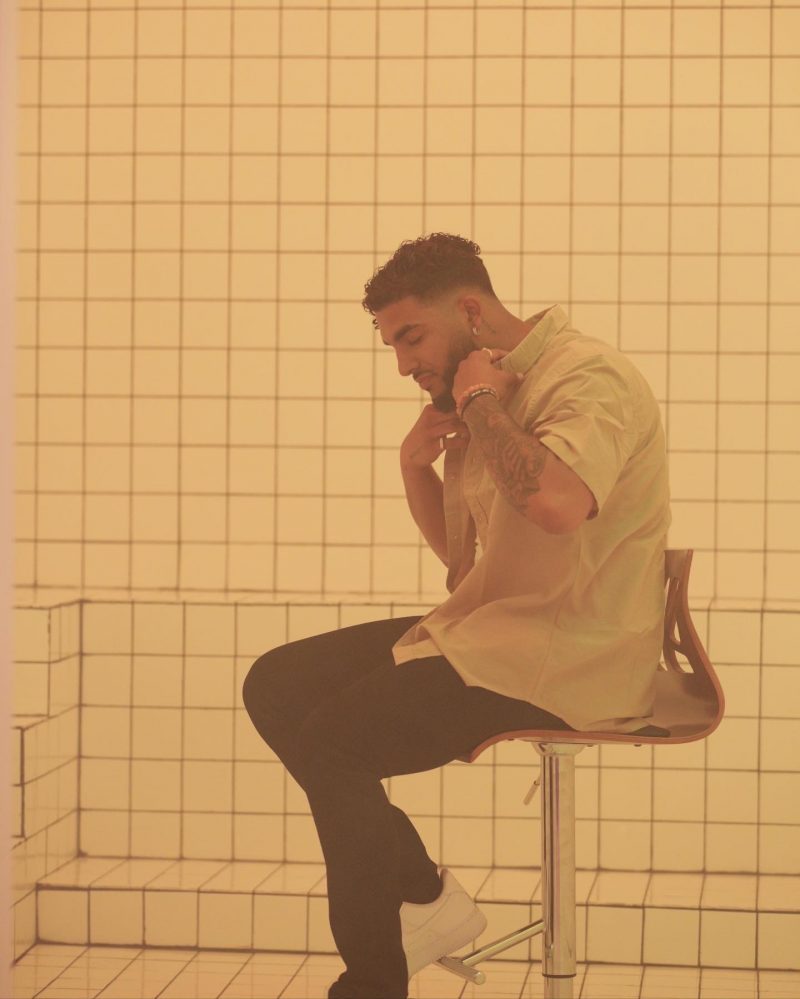 LA native, Kahlil Simplis is back, but this time with a concept album — a project about desire and wanting to be with the one you love, but something's keeping you apart. 
Kahlil Simplis, born and raised in Los Angeles, currently residing in Inglewood, CA, is making moves with his new project, Safehouse, Vol. 1. His latest project is an eight-track project that encapsulates the idea of forbidden love. Kahlil explores this idea as his project. From start to finish, Kahlil's project is about stealing someone away from another relationship. 
"Every song on this project is a different scenario, a different story about me and the toxic love connection I've shared with a woman for a long time whom I'm trying to tell to trust her intuition, come be with me and leave the man she's currently with," Kahlil says of the project. "She feels she deserves so much better, which I agree with. We've been having relations forever, but she is reluctant to really leave him and the security of the relationship she has with this guy." 
The heartache and desire to be together with a significant other is the focal point of the project, as Kahlil Simplis is stuck in a love triangle, feeling "locked-in" even in his single, "Options," where he expresses he is not giving up, but he has options and can not be doing the same thing over and over. 
The eight-track project starts with the eponymous song, "Safehouse," a track about keeping the affair going and using his place as a "Safehouse" for their love. The song is a vibe, as it employs this dope, LA-style of rap, which is electrifying, creating a dope anthem and overall sound as he channels this "sonically pleasing, uplifting, and authentic" quality, rooted in that classic and new LA sound. 
With hit songs all over his project, like the track "Been Playing," which is dynamic and versatile, Kahlil takes his artistry to new heights. It's a high-energy bop and a dope track to vibe out to, as the song is a testimony to why his girl has "been playing." Kahlil delivers his best, with other hit songs like "Making It Easy" and his concluding track, "If I Knew Then," Kahlil Simplis yielded some of his most refined and powerful work to date. 
Kahlil Simplis' tape, Safehouse, Vol. 1, is a concept project focusing on where he is in his life and where he is aiming to go. Safehouse, Vol. 1 is just the start for Kahlil as he is gearing up for one hell of a career, to have his music on STARZ Powerbook 2: Ghost. To him releasing one of the best projects this year, Kahlil Simplis is just getting started. 
Be sure to follow Kahlil Simplis on social media @kahlilsimplis on Instagram and Twitter. 
Stream Kahlil Simplis's project, Safehouse, Vol. 1, below.